HOMETOWN PRIDE
PDX's Monthly Food Mag Mentions
Checking in on Portland's status in the national food scene, Lucky Strike and Stumptown earn nods in July's Bon Appetit, our Asian food scene is profiled in Details, and Portland bartender Ricky Gomez gets the Q&A treatment from Food &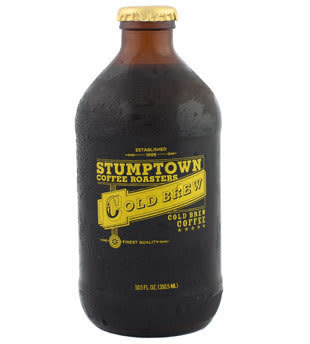 Here on Eat Beat, we love tooting our town's horn when it comes to national press and awards, and this week is no exception.
Southeast Hawthorne's casual Sichuan dining destination Lucky Strike shares the recipe for their spicy One Night in Phuket cocktail in the July issue of Bon Appetit. From the article: "The addition of chile transports the lime and the coconut from the Copacabana to someplace even more exotic."
Local coffee VIP Stumptown also attracted Bon Ap's attention for their bottled Cold Brew Stubbies iced coffee in print and online on the BA Daily blog.
In Details Magazine's in-depth feature The Asian-Food Revolution, local favorites dishing up Eastern flavors earn high marks. Nong's Khao Man Gai nabs a spot on a list of the Top 5 Asian food trucks in the country, and Portland hot spots Aviary and Wafu are called out for serving some of the 20 Best New Asian Dishes in America (Crispy Pig Ear fried rice and Vegan Miso Ramen, respectively).
Thanks to a big win at NYC's Diageo World Class cocktail competition, Riffle NW bartender Ricky Gomez gets the celeb Q&A treatment from Food & Wine magazine. The online article features the recipe for Gomez's winning upgrade to the classic mai tai, his take on the American bartender's place in the international cocktail scene, and his love of paring great music with great drinks. Gomez will represent America during international finals this July in Brazil, where someone will be crowned World Class Bartender of the Year 2012.
Edit 6/26: This just in! Food & Wine also tipped their hat to Pearl District pizza joint Oven & Shaker in a roundup of America's Best New Pizza Places. According to the article, "Pizza and cocktails get equal thought at this serious pizza bar. The Neapolitan-style pies pair with cocktails in three categories: Fresh, Dry and Strong."