FOOD AND WINE EVENTS
A Pinot Party for the Rest of Us
Want to join the IPNC fun without the three-day commitment—or price tag? Head out to McMinnville for the 2012 Sunday Afternoon Walkabout!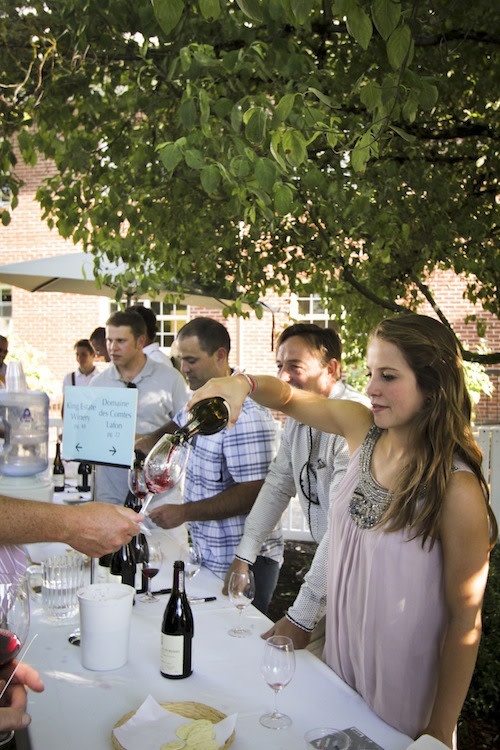 The International Pinot Noir Celebration will be taking over our regional wine country for its 26th year from July 27-29, with over 70 international Pinot Noir producers, 60 Northwest chefs, and thousands of guests hailing from every corner of the globe.
While the $975 full weekend may be a bit outside of your monthly wine budget, you can still get a taste of IPNC's Pinot-powered party at the all-out bash that is the Sunday Afternoon Walkabout on July 29th from 2 to 5:30 pm.
Held in the lush Oak Grove at Linfield College in McMinnville, this annual outdoor tasting showcases Pinot noirs from all of the weekend's featured wineries. Bring some friends, grab a glass, and roam the tables sampling the best Pinots in the world surrounded by summer sunlight and greenery.
The Walkabout—formerly known as Passport to Pinot—provides a uniquely intimate opportunity to chat with top winemakers at the largest outdoor wine tasting in Oregon. After all that gabbing and sipping you'll surely need some nosh to soak up the alcohol, and top local chefs have got you covered. Gregory Denton from Ox, Eric Joppie of Bar Avignon, Patrick Fleming and Brannon Riceci of Boke Bowl, Ken Forkish of Ken's Artisan Pizza and Bakery, John Stewart from Meat Cheese Bread, Christopher Flanagan of the Dundee Bistro, Ashley and Ethan Bisagna of Feastworks catering and charcuterie, and many other regional culinary masters will be whipping up wine-friendly savory and sweet edibles to round out the afternoon.
The $150 tickets to the Walkabout can be purchased online here, or by calling 503-472-8964. Cheers!