Holiday Revelry
Go Fourth (And Drink)!
Get patriotic at a local watering hole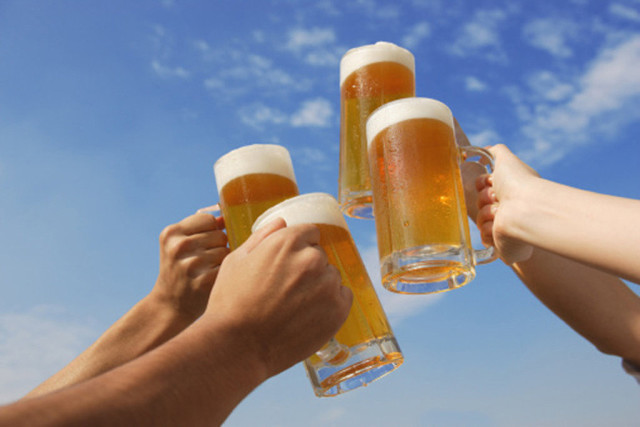 We typically associate the Fourth of July with freedom, fireworks, flags, barbeques, and of course, hyperactive little critters throwing sparklers at each other. Now, these traditional activities are a great (and predictable) way to spend your holiday, but for those searching for a little something extra in their cup of tea—let this post be your guide to independence. We've assembled a list of Yankee Doodle drinking dens that understand America's birthday should be celebrated with delicious food, cheap drinks, and semi-patriotic camaraderie.
Blue Dog Mead Tasting @ Belmont Station
Monday, Jul 2
5 p.m. – 8 p.m.
While this sensational sampling soiree is not actually on July 4th, the words "free mead tasting" immediately made us take notice. Get into the American spirits a little early with the help of Blue Dog Mead, Eugene's first commercial meadery.
Baby Ketten Karaoke @ Bar Bar
Wednesday, July 4
9 p.m. – 2 a.m.
Channel your patriotic pride at an Independence Day installment of Baby Ketten Karaoke. We recommend musical interpretations of "Rockin' in the Free World," "Living in the U.S.A." or "American Pie." You may be tempted to belt out the ultimate classic, "America the Beautiful," but be warned, this tricky little number has the potential for that awkward moment when you need to sing actual notes rather than just shout and sweat profusely. Remember, background music is your friend.
Dogfish Head Red, White, & Blue Night @ Bailey's Taproom
Wednesday July 4
2 p.m. – 11:30 p.m.
Two very special kegs of ale from fabled Delaware brewery Dogfish Head will be tapped for the benefit of the craft beer enthusiast. The Red & White is a Belgian-style witbier brewed with coriander and orange peel and fermented with pinot noir juice, while the Black & Blue is a Belgian-style golden ale fermented with blackberries and blueberries. Both have been aged for two years to maximize flavor and potency.
Specials & Free Tunes @ Radio Room
Wednesday, July 4
3 p.m. – 2 a.m.
With free tunes by Sidestreet Reny on the patio and discounts on food and drink inside, the Radio Room in NE will make you wish Uncle Sam was here to throw a few back with. Specials will be going from 3 pm to midnight but the tunes will not stop until the wee hours of the morning.
Independence Day Garage Sale @ Rogue Public House & Distillery
Sunday, July 1 – Wednesday July 4
11 a.m. – 12 a.m.
Thrifting and drinking? Rogue Brewery knows Portland all too well. Our Newport brothers in hops will be having an Independence Day Garage Sale at the Portland Rogue Public House. Get delicious discounts on cases of 22 oz bottles, merchandise, glassware, and more!