A Well Respected Man
Ray Davies Day Details!
A film screening and a party materialize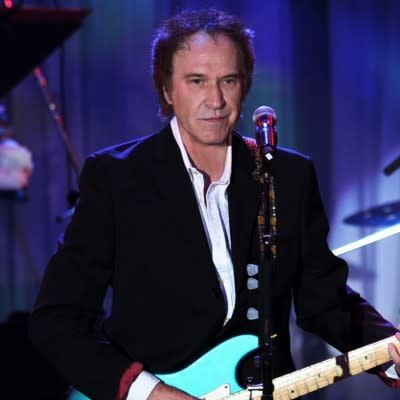 Good news, Portland Kinks fans: Ray Davies Day lives! And the man himself approves our message.
The Kinks' chief singer and songwriter will reportedly be present at a screening of Return to Waterloo, a 1984 film that he wrote and directed, that will show Sunday, July 15, at the Hollywood Theatre at 3 p.m. Rolling Stone called the film, "delightfully twisted," and it focuses on a nameless train commuter (Ken Colley) who fantasizes about an imaginary life with his fellow passengers. The soundtrack features several Davies original songs.
Speaking of songs, Ian Heath from the Aladdin Theater reports that the Ray Davies show happening that evening is "pretty much sold-out." However, if you've got a kraving for Kinks kompanionship, konsider joining some well-respected fans at the Ray Davies Celebration Show at Holocene. With musical performances by Mr. Howl (full disclosure: I play bass in this band—and we will be doing a Kinks song), Paradise, Deep Joy (a Small Faces tribute band) and Kinks tribute band the Young Eduardians, the mood will be both mod and merry. It's doubtful that Davies himself will make an appearance—c'mon, the guy probably has to get up early on Monday!—but enthusiasm remains "Big Sky" high.
We're also posting a KNRK interview with Gregarious Cline, the ringmaster of Ray Davies Day!