FOOD AND DRINK EVENTS
Try PDX Restaurants by Bike
Join the bike enthusiasts from Clever Cycles for one of two cross-city pedal tours of Portland's top eateries, including Interurban and the Bent Brick.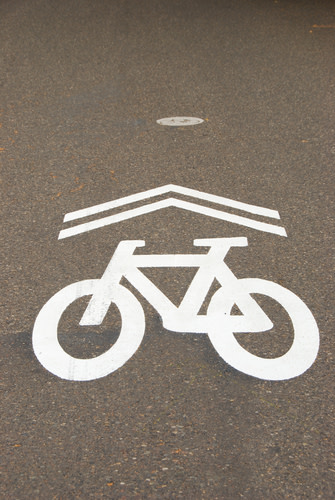 The natural culmination of Portland's obsession with food and two-wheeled transportation, Clever Cycles' Portland's Best Restaurants by Bike rides bring together bicycle-riding foodies for a celebration of the top bites of the city.
This year, two rides are planned—Tuesday, July 10th and Tuesday, August 28th—offering a city-wide coursed meal with a leisurely ride in between each plate. Guests will meet new friends, enjoy the Portland summer's unbeatable evenings, and show off their snazzy duds while dining out in style at some of Portland's favorite eateries.
The July 10th ride will feature stops at John Gorham and Dan Hart's North Mississippi tavern Interurban, small plate sweet spot 2nd Story (above Cellar Door Coffee Roasters on SE 11th), and Scott Dolich's inventive neighborhood eatery The Bent Brick.
Space is limited to 25 riders per night, so call or email to reserve your spot today. Tickets are $60 each (or $110 per pair) and include a guided bike tour and a full meal with wine pairings. Diners will meet at Clever Cycles at 5:30 pm and depart at 6:00 pm, and the night is expected to conclude "sometime after sundown and before sunrise". FYI, Clever Cycles requires all bikes on this ride have both a head and taillight. Happy riding!
Clever Cycles
900 SE Hawthorne Boulevard
503-334-1560; Email: [email protected]