OPENING WATCH
Bagels on Wheels
Alice's Bagels will be serving up cold-fermented, hand-formed, boiled, and baked bagels (plus all the trimmings) from the former Lardo space at Good Food Here starting August 17th.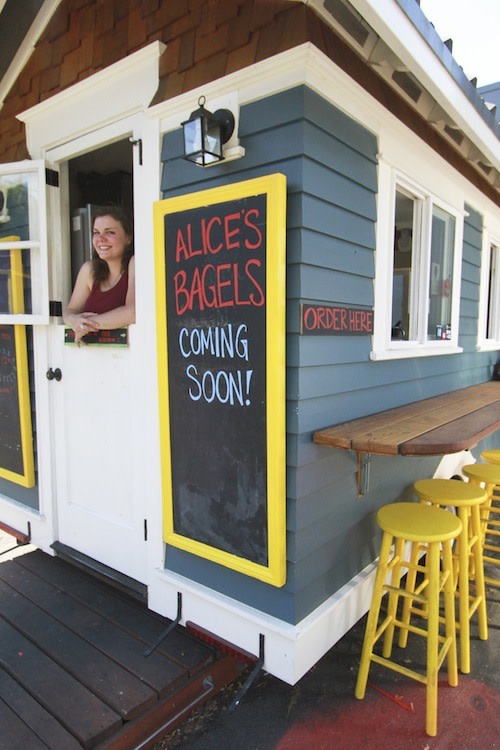 When Alice Newton was asked to bake some bagels for her family's brunch this Easter, she had no idea she was auditioning for a job that would change her life.
When the bagels turned out to be fantastic, her aunt—Alice Boyd—dropped the news: Boyd, a former co-owner of Yoga Pearl, was looking to back a new business venture…and Newton was it.
Two months later, Alice's Bagels was born. Newton purchased a familiar cart parked in the Good Food Here pod on Southeast Belmont that was most recently home to Rick Gencarelli's Lardo. After a thorough scrub-down (frying in lard tends to leave a sheen on every surface within ten feet) and weeks of R&D, Newton is ready to debut her handmade creations.
A newbie to the food industry, Newton moved to Portland from New York in 2007, gaining culinary experience during her time at Reed College (coordinating the school's year-end feast for over one thousand hungry revelers).
The result of constantly tweaking her recipe over three years, Newton's small, cold-fermented, hand-formed, boiled, and freshly baked bagels are made in a commercial kitchen in Southwest Portland using locally-milled Shepherd's grain flour.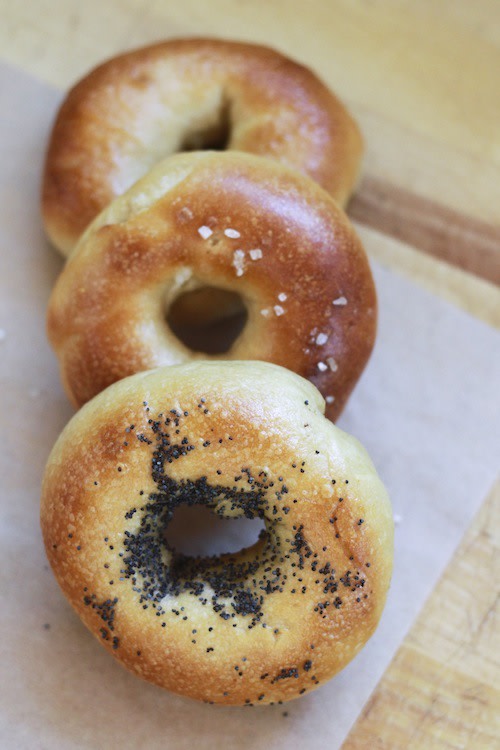 In addition to Alice's handmade salt, poppy, onion, or plain bagels, the cart will offer house-cured lox, handmade blackberry jam, plain and flavored schmears (maple bacon schmear, anyone?), fried egg sandwiches, and a seasonally-rotating lunch sandwich, salad, and soup made with fresh produce sourced from local farms.
The cart debuts at 8 am on Friday, August 17th, and regular hours will begin on Wednesday the 22nd. The bagelry will be open Wednesday through Sunday from 8 am to 3 pm. Stop by and say hi, because you just never know when a bagel will change your life.
Alice's Bagels
4262 SE Belmont Street at the Good Food Here pod