OPENING WEEK
Inside Adam Berger's 24th & Meatballs
The meatball-only eatery debuts on NE Glisan, marking the first opening of the highly-anticipated micro-restaurant row The Ocean.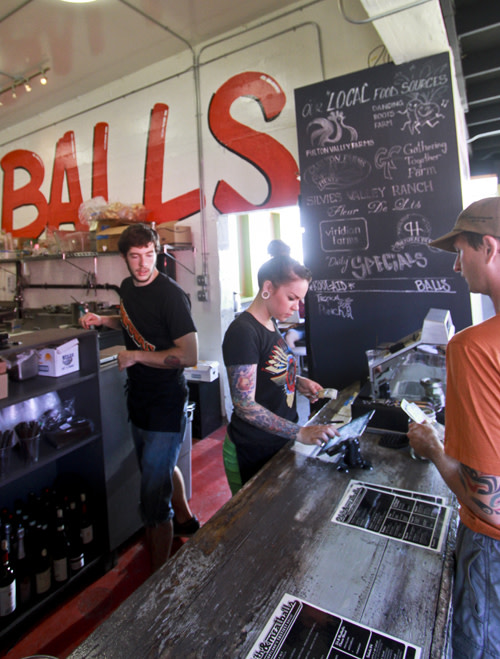 Get ready for a whole new wave of restaurant openings—micro-restaurants, that is. The brainchild of Tabla's Adam Beger, 24th & Meatballs has launched in the corner space of The Ocean, developer Kevin Cavenaugh's newest restaurant project.
With retro beach shack vibes and punchy, colorful decor, the small-but-mighty 24th & Meatballs is the quintessencial summer restaurant (if your ideal summer restaurant serves a lot of meatballs).
Boasting bar stools and small tables along walls of open-air windows, the eatery makes the most of its minimal real estate by bringing in the outdoors. A row of large, umbrella-covered picnic tables along the sidewalk adds even more al fresco seating for the grab-and-go restaurant.
The menu at 24th & Meatballs is somewhat of a choose-your-own-adventure story. Diners select their balls (Classic Italian with basil, Pork Piccante with chiles and cheese, Chicken Parmesan, or Vegan), their sauce (Tomato Basil, Creamy Cheesy, Spicy Pork, or Hazelnut Arugula Pesto), and their chosen vehicle to get the meatballs to their mouth.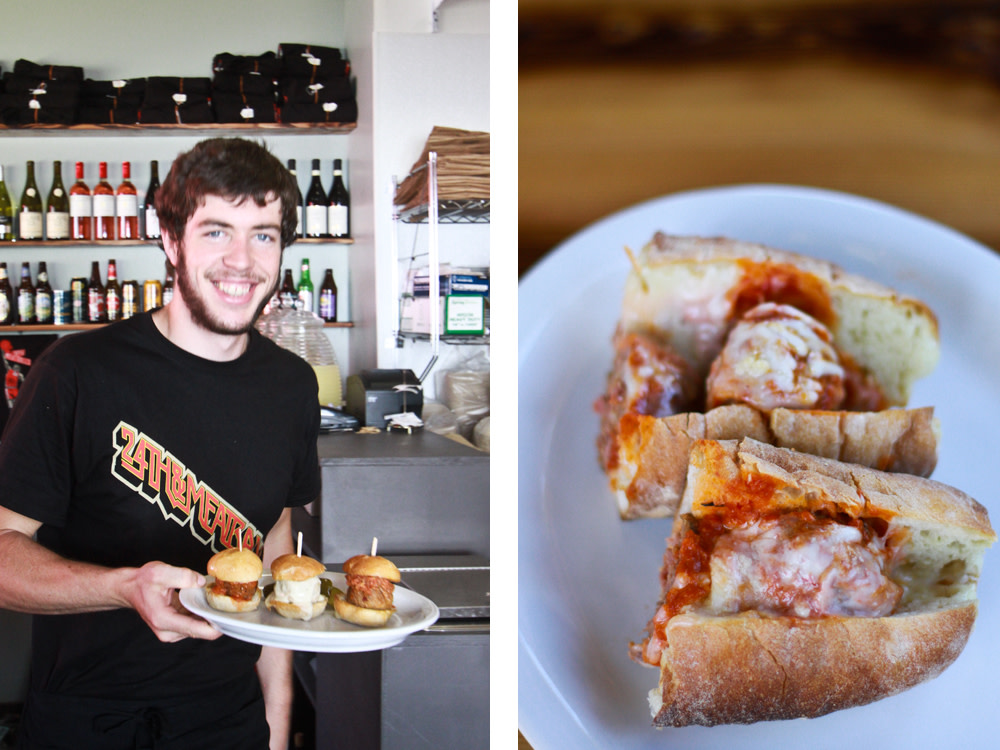 Options include sliders (above), panini, a bed of spaghetti or polenta, heroes made from Portland's Fleur De Lis French Bakery bread, or straight-up "balls, balls, balls" served with focaccia.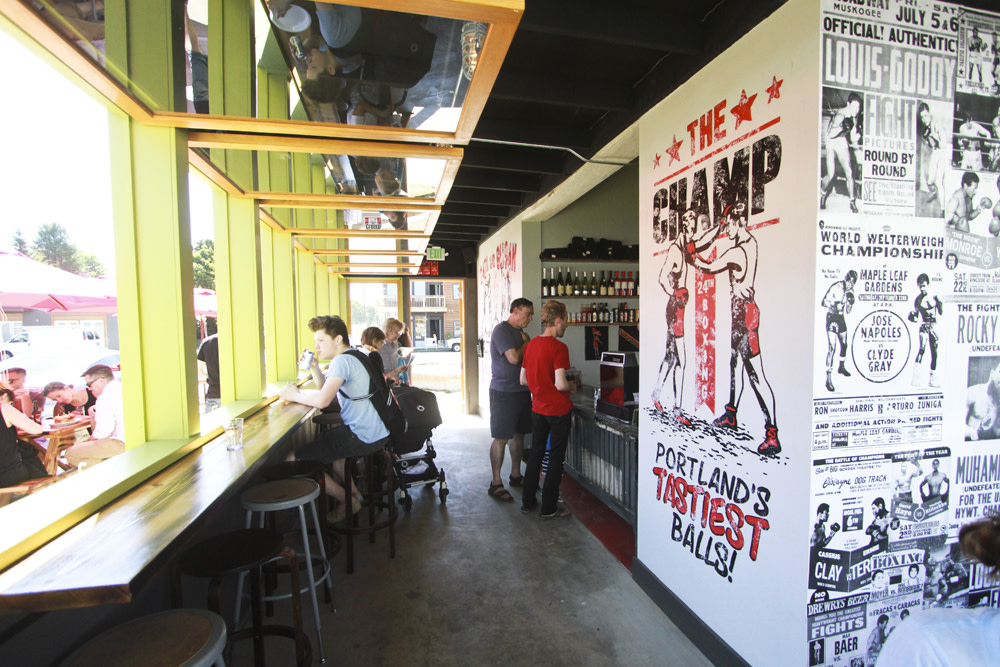 In addition to meatballs, Berger's whipped up a small selection of sides—think white beans with garlic and sage or collard greens with bacon—and salads, like the kale salad with pumpkin seeds, dried cranberries, and a sherry vinaigrette.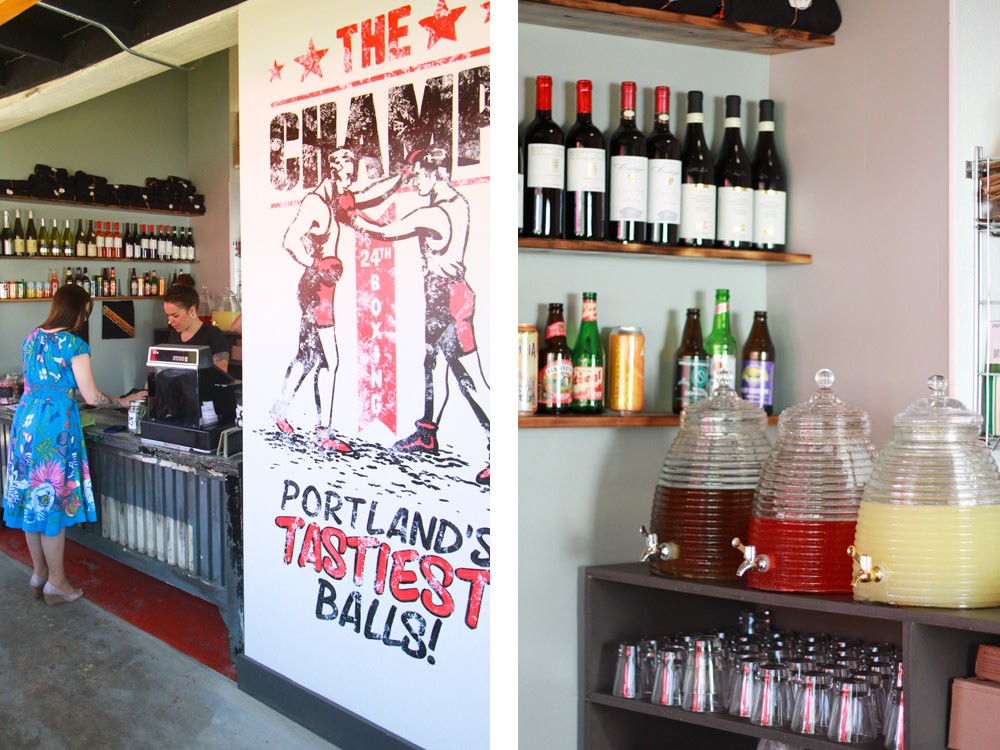 Just behind the counter, look out for a selection of sips, including housemade peppermint iced tea, fresh ginger lemonade, and the Kool Aid of the day. Yes, that's real Kool Aid from a packet. 24th & Meatballs also boasts a hearty selection of bottled beers (like Church Key Pilsner, Hopworks Lager, Fort George Sunrise OPA, and Ninkasi Total Domination IPA) and wine by the glass or bottle (think Evesham Wood Blanc du Puits Sec, Illahe Viognier, Torreoria Cava, and a few Italian reds that were made for hearty meat and sauce).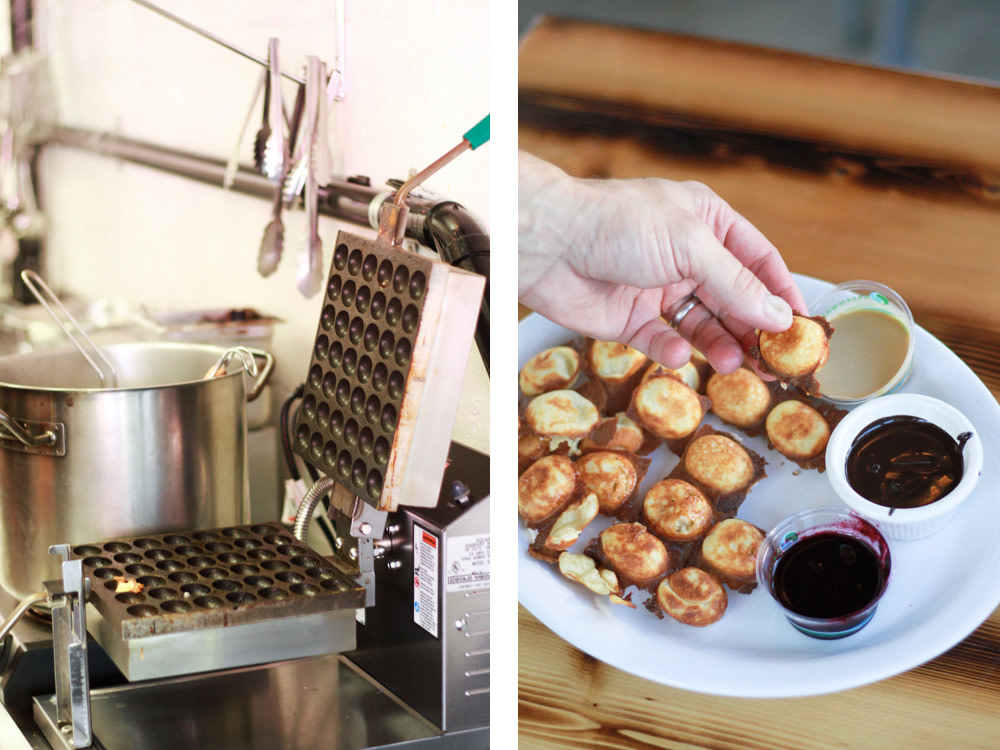 A must-try for anyone with a sweet tooth: the waffle balls. Decadent, made-to-order spheres of slightly sweetened Hong Kong-style egg waffle batter (crispy on the outside, soft in the middle) served with your choice of chocolate, dulce de leche, or local berry sauce.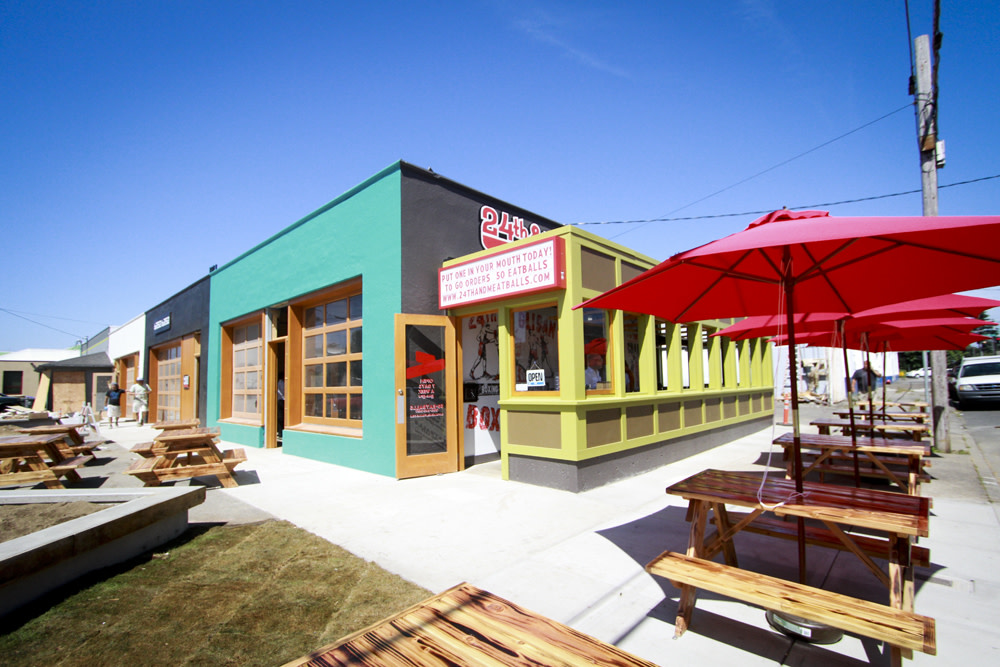 Within a few weeks, Berger's corner spot will be joined by the other tenants of the NE Glisan restaurant row. Look out for John and Caprial Pence's Korean fried chicken joint Basa Basa, Oswaldo Bibiano's taco counter Uno Mas, and the Tails & Trotters specialty pork specialists, opening over the next few months.
24th and Meatballs
2329 NE Glisan Street, 503-282-2557
11 am to 11 pm, daily