BREAKING FOOD NEWS
Lauretta Jean's Expands to Division
Downtown pie maven Kate McMillen is heading across the river to open a second bakery on Southeast Division in the former Pix space, set to open this fall.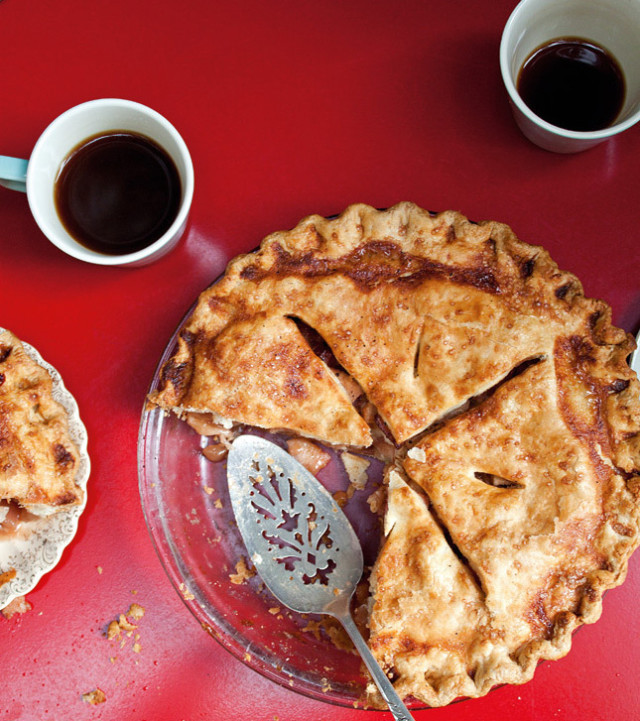 After four successful seasons slicing up the best pies around on Downtown's Transit Mall, Kate McMillen's Lauretta Jean's bakery will soon launch a second location on Southeast Division.
The new location, tentatively debuting late September, will settle into the recently vacated by Pix Patisserie on the rapidly expanding Division restaurant row. McMillen tells Eat Beat that the new shop will offer ultra-comforting breakfast pastries, savory quiches, egg sandwiches on flaky house-made biscuits, espresso, and—naturally—plenty of sky-high pies by the slice.
Confirming the new space, McMillen gushed "I'm really looking forward to the Division bakery—the kitchen is huge! Plus we'll have seating, indoors. What a novelty!"
McMillen has already charmed a veritable army of Portland pie fanatics with her handmade butter-only crusts, thick layers of seasonal fruit, and dedication to quality at her micro-bakery on SW 6th (and the PSU farmers market before that). With the debut of a second location, she's gearing up to butter up a new neighborhood of soon-to-be-devoted diners, one slice at a time.
Lauretta Jean's Southeast
3402 SE Division Street
Lauretta Jean's
600 SW Pine Street
Open 7 am to 3 pm Mon–Fri
Pie orders: [email protected]