OPENING NIGHT
Xico Debuts on Division
Kelly Myers and Elizabeth Davis opened the doors of their upscale casual Mexican eatery this week, complete with handmade tortillas, refined entrees, summery cocktails, and a colorful, eco-friendly design.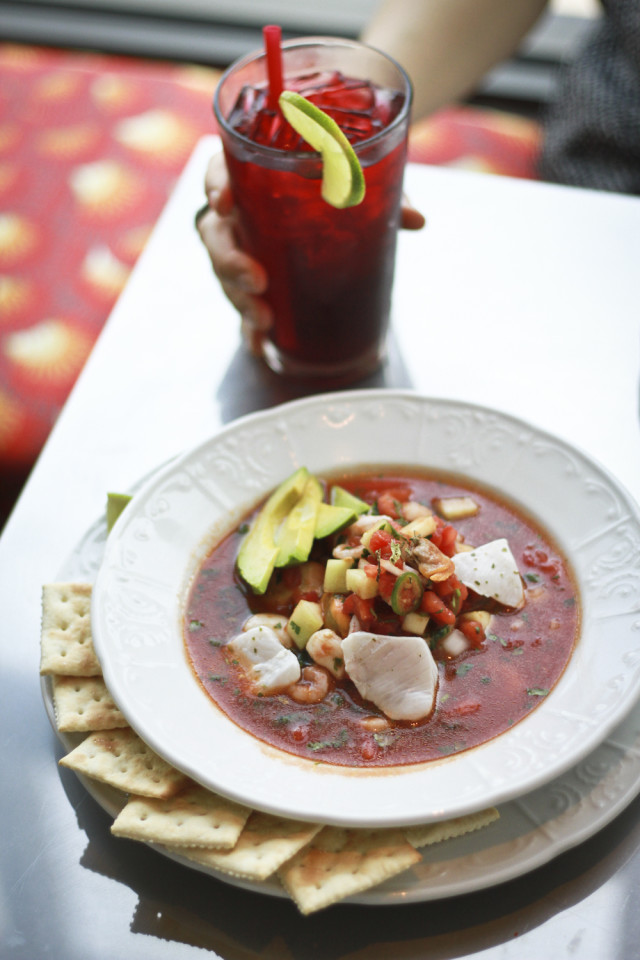 If these hot summer days have you dreaming about a tropical escape, Division's newest Mexican restaurant Xico should play host to your next staycation.
Riding the wave of Portland's Mexican revival, Hammer & Hand co-owner Daniel Thomas and Nostrana veterans Kelly Myers (former chef de cuisine) and Elizabeth Davis (former GM) have put together a breezy, eco-chic eatery with a fresh and seasonal take on regional Mexican cuisine. At the 60-seat,1,700-square-foot Xico (pronounced chee-ko), modern sustainable design meets time-honored flavors and ingredients for a truly vibrant dining experience.
Situated on the first floor of the new Glasswood building at Southeast Division and 37th—the first commercial Passive House retrofit in the country—Xico was designed with inspiration from Passive House technology, meeting today's highest energy saving standards.
While the design is sure to raise the bar for the next wave of Portland's restaurant and retail new construction, the building's architecture isn't the sole focus of Xico's sustainability goals. Meyers and Davis will provide healthcare for all employees and have worked tirelessly to source their meat, beans, grains, and produce from local farmers. They've even contracted directly with an organic shade-grown coffee farm in Oaxaca for delicious french press service.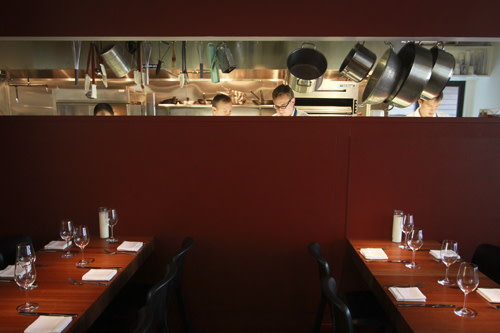 The commitment to quality at Xico runs deep, and is reflected in the carefully curated menu filled with fresh, simple flavors that satifsy. From the deceptively simple Ensalada de melón (with juicy antaloupe, tequila chile salsa, and cotija cheese) to the richly-layered and cohesive molé, each dish is a balanced taste of the season.
The menu is divided roughly into small plates and entrees, though there's plenty of room to mix and match. Salads like the Esquites (grilled sweet corn with chile, lime, and cherry tomatoes) and the mixed Oaxaca "taco salad" with tamarind ginger dressing share space with tender carne asada skewers, and the Vuelve a la vida, a Veracruz-style seafood cocktail with mussels, clams, rockfish, oysters, and bay scallops served with avocado and saltines.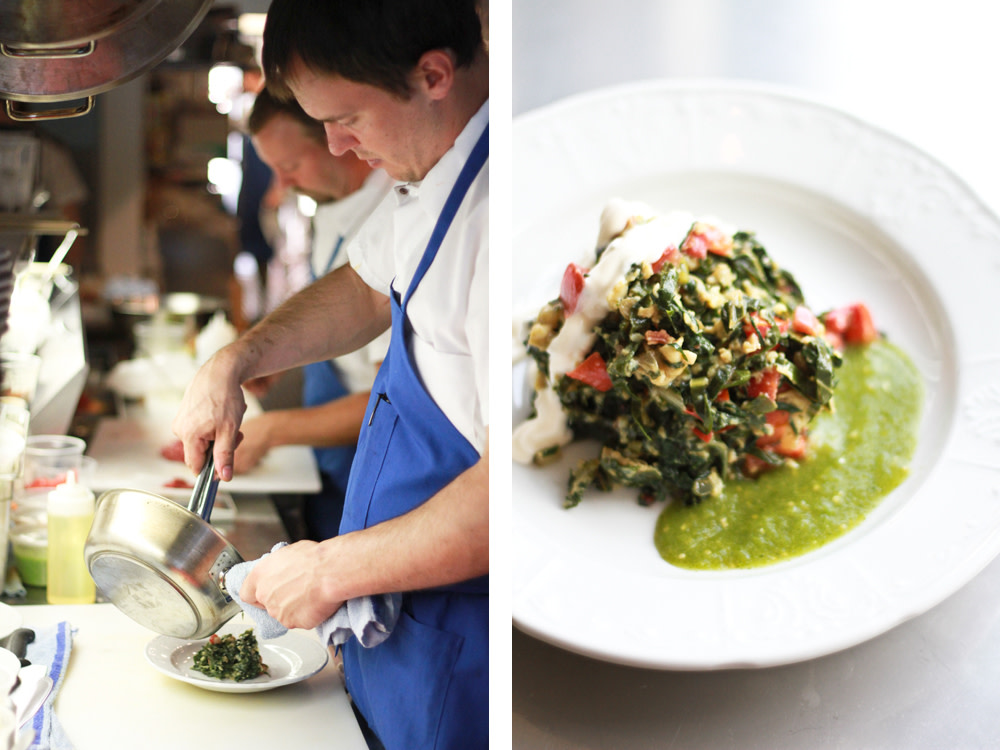 An opening-night standout was the Greens 'quelites style': fresh chard and collards from 47th Avenue Farm sautéed with serrano chiles, onion, crema, and salsa verde served with Xico's thick handmade tortillas.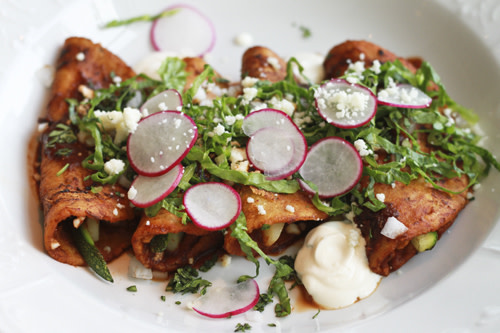 Main courses are aimed to cater to vegetarians and omnivores alike, including rotisserie chicken and grilled culotte steak as well as Tlacoyo de habas (griddled masa stuffed with favas, queso fresco, and molé verde) and veggie-powered red chile "street-style" enchiladas with zucchini, potato, and cotija cheese topped with radishes.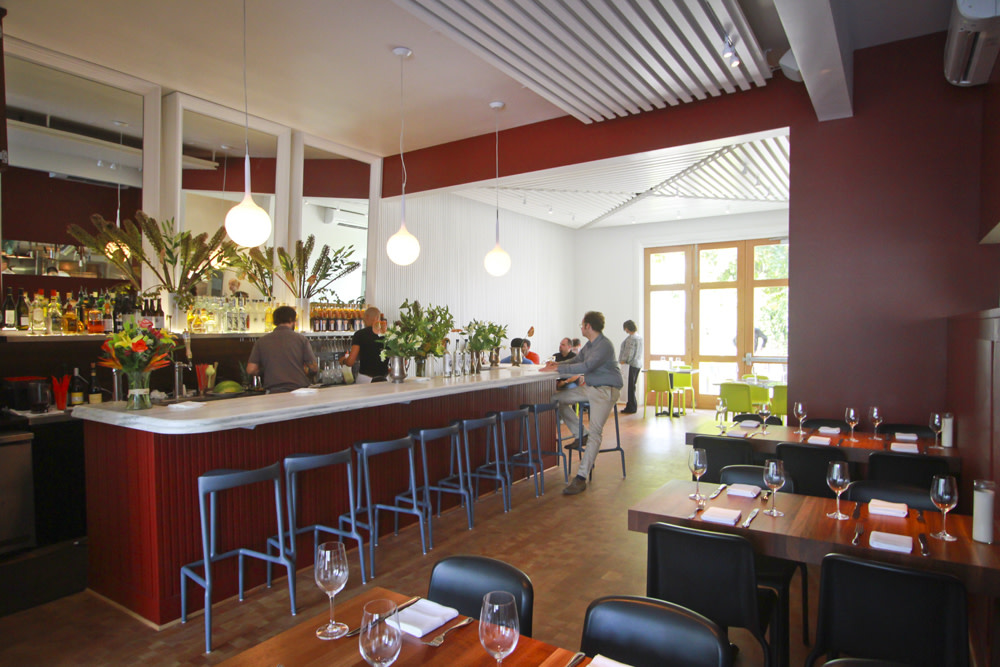 Drinks are just as refreshing: try the fresh watermelon margarita (the melon is carved just behind the bar) or the jamaica agua fresca for an instant liquid vacation.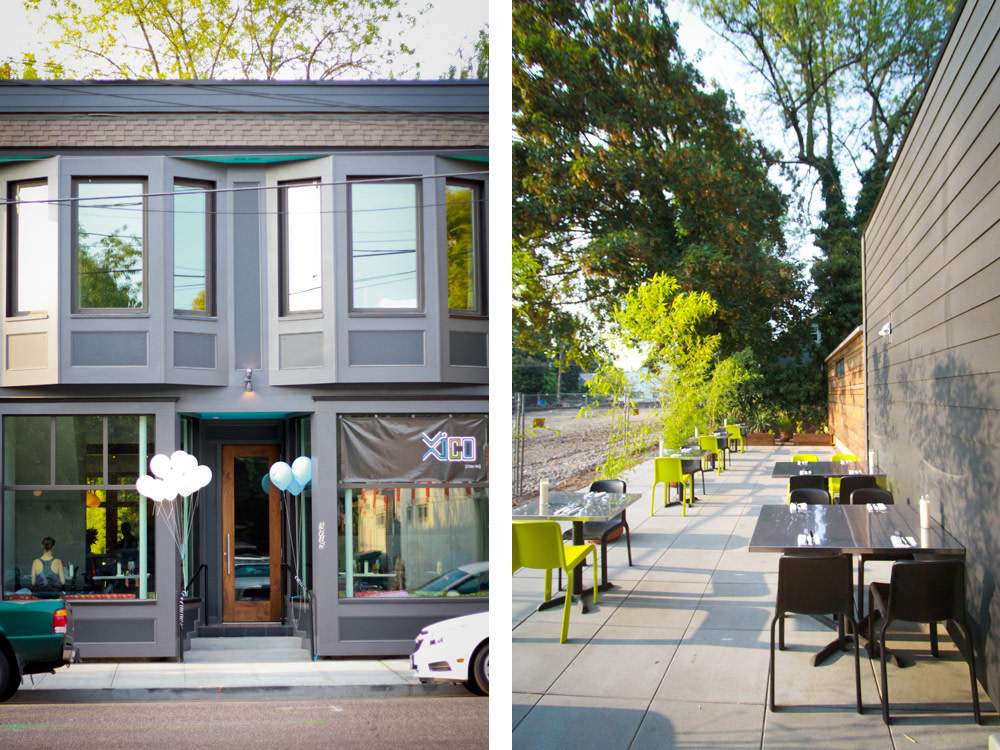 In addition to nightly dinner service, Xico is also home to a walk-up Lunch Window serving rotisserie chicken, Sonoran hot dogs, and much more. With an outdoor patio in prime position to capture the last weeks of summer, an unsurpassed commitment to sustainability, and a fresh outlook on timeless flavors, Xico's new Southeast Division home is set to take Portland's Mexican cuisine to new heights, one handmade tortilla at a time.
Xico
3715 SE Division St
Dine-in hours: 5 to 10 pm, seven days a week.
Lunch Window open Wednesday through Sunday, 11:30 to 2 pm.
xicopdx.com