Editor's Note
The Limits of Nice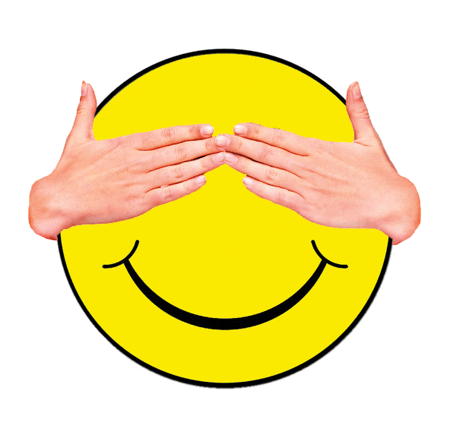 GOOGLE THE PHRASE "Portland nice," and hundreds of references arrive about restaurants, fashion, the pleasantness of the place, even the weather—everything except what the two words mean to our city's African Americans, particularly those who moved here from someplace else.
Rhea L. Combs, a Detroit-born education and arts consultant who came here three years ago from Brooklyn, offers a succinct definition: "It's a veneer of political correctness with an inability to confront discussions about race directly," she observes. "It's about 'Let's just all get along,' but it's getting along in a way that makes white people feel comfortable."
The phrase is useful in discussing Aaron Scott's article By the Grace of God, a look at how the churches of North and Northeast Portland are holding together a black community scattered by gentrification. For five months, Scott rode in the vans that ferry dozens of parishioners from the farthest edges of the metro area to churches that have served African Americans, in some cases, for over a century. He attended dozens of services and interviewed pastors, bishops, and congregants, along with other leaders in business and politics. What he found is a story of deep faith, hard work, and adaptive survival: for a vast number of displaced African Americans, the church now offers the only sense of community, that basic feeling of being empowered, of sharing, of belonging.
Portland likes to bask in the glory of New York Times restaurant reviews, our thriving neighborhoods, our social liberalism, and our quirky eccentricities. But nobody much likes to pay attention to how few African Americans are at the party. The reason: they've been kept out of the way, from Oregon's 19th-century "exclusion law" that tried to ban them from the state to the 20th-century practice of "red-lining" (denying African Americans home loans in certain areas) that lasted, incredibly, until 1990.
The latest chapter—the triple punch delivered by the housing boom, Interstate MAX, and the city's influx of "young creatives"—may be less overtly racist and discriminatory. But as Scott reveals, the impact on Portland's longtime African American residents, in many ways, has been even more devastating.
"Without a large concentration of people of color," J. W. Matt Hennessee, pastor of the Vancouver Avenue First Baptist Church and former chair of the Portland Development Commission, told Scott, "I don't think that Portland feels it really has to do anything, or that if it can continue to give platitudes, then maybe the subject will go away."
Much as the churches historically represented the first place for black Portlanders to gather free from the rules of whites, they now are among the last. Yet, some newcomers to once-majority African American neighborhoods act like they wish these final traces of community would go away, too. According to neighborhood organizations, there has been a jump in complaints about the churches. "The new neighbors didn't just complain about the parking and the noise," says Judith Mowry of the Office of Equity and Human Rights, "but they said, 'What gives them the right?' It shook me."
Combs describes our place in history bluntly: "Portland is 15–20 years behind other cities in its race relations," she says. "There's a lot of talk about diversity and equity, but when it comes to an actual inclusion, it doesn't push past that. That's because you'd have to unfold many layers and have some frank conversations. And no one wants to have those conversations because they are not nice."