Top Docs 2010
Team Trauma
They're the subject of TV melodramas, they see us on our worst days. We asked the emergency room doctors of our Top Docs list to tell us what it takes to work in the ER, what they love about their job, and which patients they'll never forget.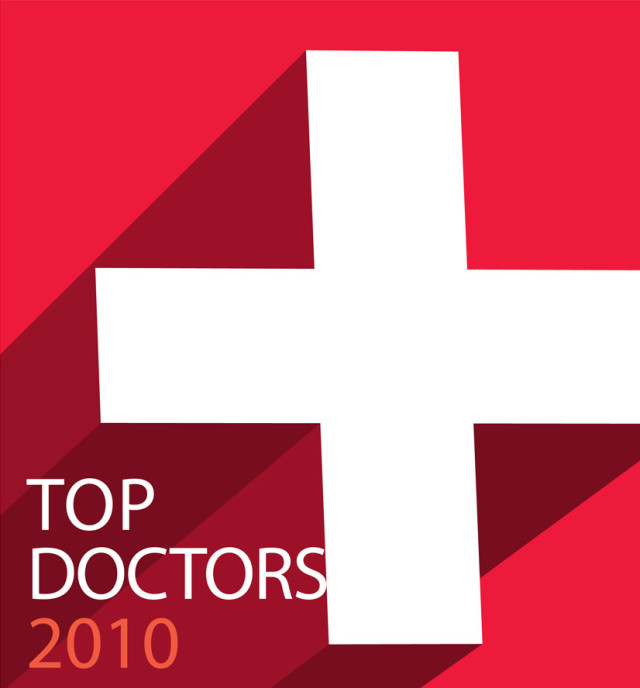 EMERGENCY ROOM DOCTORS are the subjects of prime-time TV melodramas, the folks who see us on our worst days, and, sometimes, the people who save our lives. But as the number of uninsured residents continues to rise (currently, one in three Oregonians does not have insurance), ER docs also are becoming the only physicians many people see in an entire year. Or two. Or 10. In fact, a 2008 study by OHSU reported that emergency room visits by the uninsured were up by 20 percent since 2003. So today, ER docs aren't just the heros in adrenaline-inducing dramas (although there's plenty of that, too); sometimes they're the first person to tell a patient that his or her heart is failing, or that cancer is on the march. And sometimes theirs is the last voice the patient hears at all. The drama is high, the pressure is intense, and the emotional toll can be hefty. We asked the three emergency medicine physicians on this year's Top Docs list to tell us what it takes to be an emergency room doctor, what they love about their job, and which patients they'll never forget. Here are their stories.
Dr. John Ma
Chair of Emergency Medicine, Oregon Health & Science University 
The number one thing that interests me about emergency medicine is that you get to be a detective. Someone walks off the street and says, "Hey, I feel weak and dizzy." And you start from square one and do the whole history—the physical, the tests—and try to make that diagnosis. To me, finding the reason for what's going on is the interesting part. Sometimes, though, it's obvious. We are one of the two Level 1 trauma centers in the area—that's the top level, where all the really bad trauma [cases], like gunshot wounds, go—so trauma is certainly the major part of what we see here in Portland. I've been practicing emergency medicine for nearly 20 years now, so I've seen a lot of senseless shootings, enough to feel almost jaded. There are very few cases in my career where I actually cry during my shift. But there was one: a 16-year-old who was a drive-by shooting victim. He was shot in the head. He came in and we quickly tried to resuscitate him and took him off to the operating room. The mother came in later on, and I met her in the family room and explained what had happened. She pulled a piece of paper out of her coat pocket and handed it to me and said, "I hope this will help you take care of my son." I opened it, and it was his immunization record. That's why I sort of lost it. Because I knew the grave condition of her son, that most likely he wouldn't make it—and in fact, he did die—and I had just finished explaining that to her. But she wanted to give me and the neurosurgeons every opportunity to enhance the care of her son and thought maybe the immunization record would help. It's one of those situations where you realize that there isn't a cure for every ill in medicine. As advanced as we think we are, there are just situations—a bullet going through a brain, for example—where medical science doesn't have a cure. That's a hard thing. —As told to Kasey Cordell
Dr. Robert Vissers
Associate Chief Medical Director, Emergency Department Legacy Emanuel Hospital 
Emanuel is a Level 1 trauma center, the only one between Seattle and San Francisco besides OHSU. So we see over 60,000 patients a year; usually the sickest of the sick, not only in Oregon, but from southern Washington, Idaho, even Alaska—although working here is not quite as ultra-dramatic as you see on TV. (It's funny: when ER first came out, there was that character named Mark with the shaved head and tiny glasses. I looked just like him at the time. And I remember going in to see a lady who didn't speak great English, and she was like, 'You are the doctor from ER!' Honestly, at first I thought she was a psych patient.) Anyway, things can go from calm to chaos in a matter of minutes. Like yesterday. It was pretty normal for an early afternoon, meaning I was handling 10 patients or so. Then we heard on the news that there was a shooting in Tualatin. There were two or three dead. We got at least one victim from that. And then we heard that a school had caught fire, so we prepared the ER, but luckily there were no burn victims. Just like that, we were in the middle of the shit. And you've still got to take care of everyone else: lacerations, fevers, pregnancies. It's a team effort, and our nurses here are just on it. It's like a backstage pass to life: you won't believe what people do to themselves and each other. But that's part of what attracts me to the job. It's exciting, yet you're never able to master it. —As told to Bart Blasengame
Dr. Tony Carnevale
Regional Chief of Emergency Services for Kaiser Permanente Northwest (works out of Kaiser Sunnyside Medical Center) 
We don't get a ton of trauma here. Slim pickings for that kind of stuff. In this ER, it's chest pain, abdominal pain, shortness of breath, low-level car accidents. I can't always remember patients' names, necessarily. But give me the condition and the room, and I can tell you about them. I remember a patient in Room 1 about four years ago. She had ovarian cancer. She was only in her 50s. She had been on hospice care, so you knew she was going to die. Her cancer was metastatic, and she had a lot of fluid in her lungs. It was a total-body shutdown. The plan was for her to die at home. But she was having so much pain, so much difficulty—she was struggling for breath and she was brought to the ER. Her family was with her, her husband, her brother. They knew the end was there. I gave her some morphine to get her symptoms under control and make her a little more comfortable. But her pain was still there. And she told me, 'I want to see a priest.' I had never had that request before. But that's what she wanted, so that's what I needed to do. It's not always just about medical care—it's about what a patient needs. This lady didn't need a breathing tube or something; what she needed was a priest. Luckily, a priest from nearby was able to come in quickly. It took about five minutes to do the last rites and a blessing. He was barely out the door, and she died. And it was just peaceful. That's what she needed to be able to let go. —As told to Brian Barker
Scalpel, Please
In 1985, the Beaver State became a nationwide leader in medicine thanks to the Oregon Trauma Plan. Radical for its time, the system was rather simple: the state designated certain hospitals as triage centers so that when paramedics arrived on a scene, severely injured patients could be immediately dispatched not to the closest hospital, but to the facility with the staff, equipment, and hours to best help them. Luckily for Portlanders, both of Oregon's Level 1 trauma centers are right here in town—at Legacy Emanuel Hospital & Health Center and at Oregon Health & Science University (OHSU), where a team of seven surgeons cares for roughly 2,500 patients each year. We caught up with our three top trauma surgeons—all from OHSU this year—for a brief glimpse of life up on Pill Hill (and, of course, to find out who they're bigger fans of: McDreamy or House). —Rachel Ritchie
Dr. Martin Schreiber
Chief of the Division of Trauma, Critical Care, and Acute Care Surgery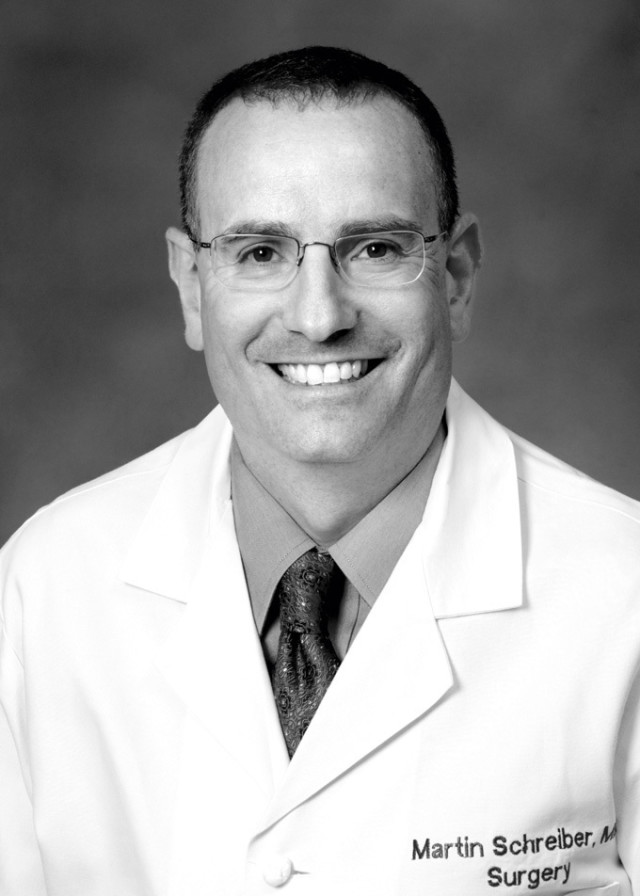 What is the most memorable surgery you've ever performed?
A young woman came in who had been stabbed in the chest—she had no vital signs. We opened her chest, released a clot in the lining around her heart, and fixed the hole in her heart. Her heart started beating again, and she woke up and went home the next day.
All right, fess up. What's your favorite medical drama on TV?
I generally don't watch medical shows, but I do like Scrubs. It's not about medicine, just about people in a hospital.
Dr. Jennifer Watters
Assistant Professor of Surgery, Division of Trauma, Critical Care, and Acute Care Surgery
Do you keep track of how many lives you've saved?
I don't think of myself as an individual saving lives. That's what I love about being in trauma care. I like the collegiality; you're not out there alone. From the paramedics who arrive on the scene to the surgeons, the physical therapists, the speech pathologists—so many people go into saving a life.
Favorite TV medical drama?
I really liked House when I watched it because of the intellectual approach.
Dr. Richard Mullins
Currently assigned to a field surgical unit in Iraq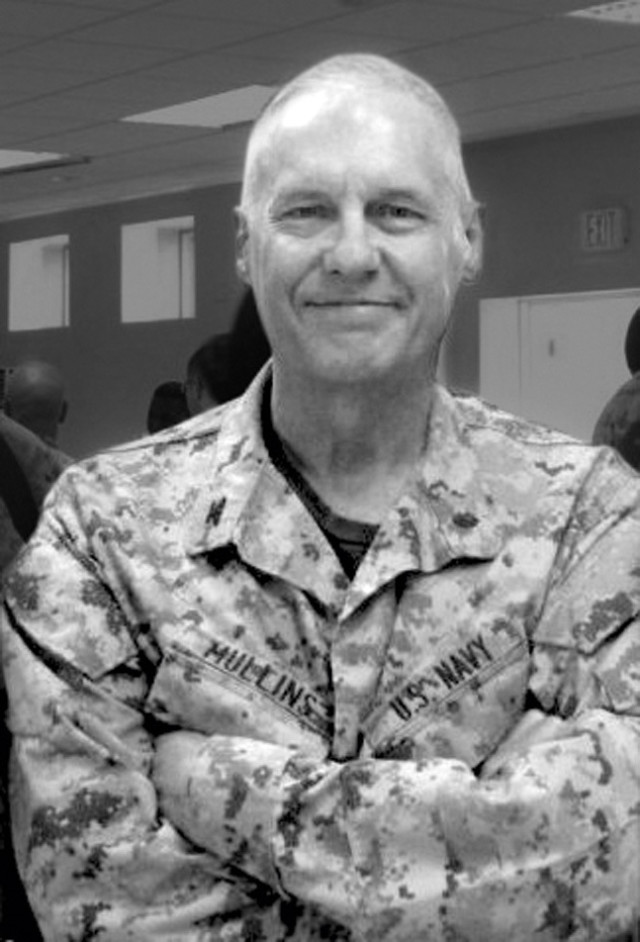 What was the first emergency surgery you headed up?
That is hard to say, because it was so long ago [circa 1974]. I do recall that as a surgery resident in Oregon, there was not a lot of trauma surgery. I spent one year doing research in trauma care in Detroit; Detroit was a violent city in those days. The first night I worked at Detroit Receiving Hospital, I saw more injured patients than I had seen in two months in Oregon.
Favorite TV medical drama?
I don't watch TV medical shows. However, I will always remember seeing Robert Altman's movie MASH in the spring of 1970. I found those characters deeply inspirational—perhaps that's when my interest in trauma surgery began.