VELO
True Grit
Local cyclocross racers relish the rare chance to compete on a world stage.
Thirty-eight-year-old Kristi Carver traded competitive mountain bike racing for cyclocross less than two years ago and hasn't looked back. "I like the competition," she says, "even if that means it's just with myself that day."
What Green Bay is to football and Boston is to baseball, Portland is to cyclocross. In this mecca of post-ironic sports—kickball, dodgeball, and roller derby, to name just a few—cyclocross has become our sport of kings: a two-wheeled form of steeplechase, in which riders attack mucky, hilly courses dotted with all manner of obstacles to pedal through and jump, often while carrying their bikes. Organized here by a 17-year-old entity known as Cross Crusade, the local races have grown into the largest cyclocross scene in the nation, drawing hundreds of competitors, sometimes decked out in crazy costumes with team names like Sweetpea Ladies Auxiliary, Existential Velo, and Team Bacon. All are cheered and jeered by equally inspired hecklers, swinging a deafening chorus of cowbells while slurping beer.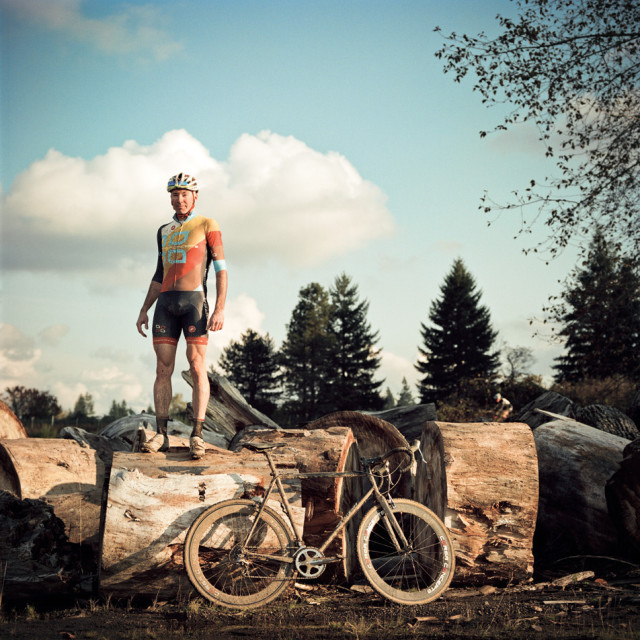 For some riders, though, a chilly, grime-soaked dose of Portland Weird isn't enough. Not even close.
The most serious competitive cyclocross racers spend long hours alone in the rain, or astride stationary trainers in the garage while their brains, and other parts, go numb. They surrender entire evenings to stretch cranky muscles and pore over heart-rate data. They drop hundreds of dollars at the chiropractor and thousands on bikes, and burn through countless tanks of gas traveling to race against other elite riders.
But for at least three of these ferocious (and largely unknown) Portland athletes, this month brings a rare chance to compete at the sport's highest echelon. The Masters Cyclocross World Championships will be in Louisville, Kentucky, the first time this prestigious competition, open to riders older than 30, has ever been held outside of the sport's European heartland. The January 12–15 event opens the door to top Portland riders usually frozen out by prohibitive travel costs.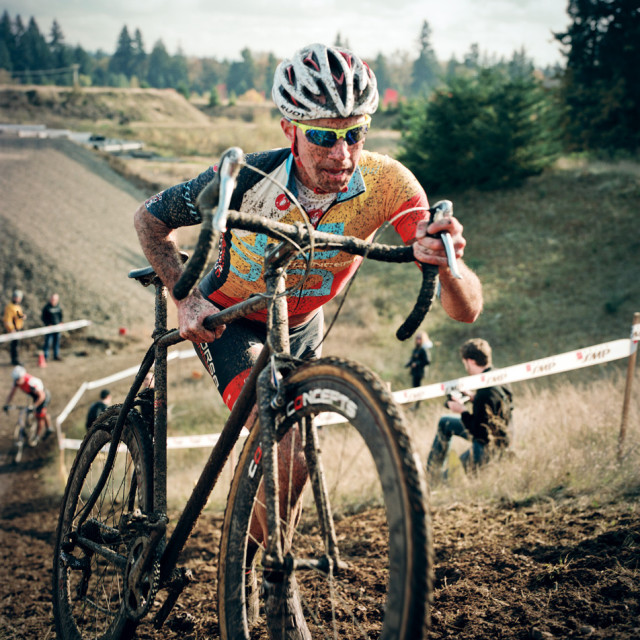 "Every Masters racer across the country wants to go," says 42-year-old Jared Roy, one of the few Portlanders attending, "because they can."
Roy made the long leap across the Atlantic to compete in last year's Masters Worlds in Belgium, the epicenter of cyclocross culture, where the sport emerged as a form of off-season training for road cyclists in the early 20th century. The Belgians are especially crazy for the sport; it rivals soccer as a national spectator pastime. Here in the States, 'cross remains more about participation, with far more racers than fans. Organizers of the Kentucky event are expecting upward of 1,000 riders, spread across 18 divisions split by age and gender. (Portland's Cross Crusade routinely draws that many riders, from beginners to pros, every weekend.)
In his quest to crack the Top 20 in his division, Roy spent the winter racing every weekend, burning up I-5 to compete from Eugene to Seattle. But with so many riders coming to Worlds, a series of qualifying heats—some likely to feature hundreds of riders—will determine who makes it into the finals. The most crucial element in those qualifying heats, starting position, will be assigned randomly. So Roy is betting all his training on getting a good spot. "Basically," he says matter-of-factly, "if you're not in the first 30, your race is over before it even starts."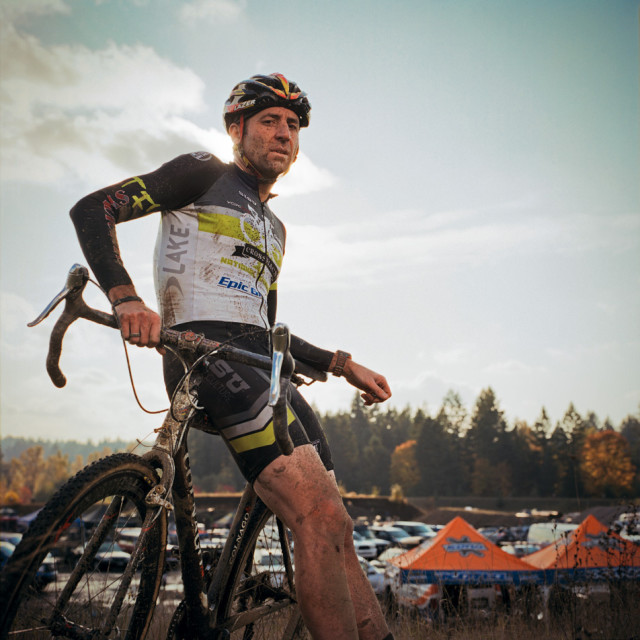 Shannon Skerritt stands as Portland's greatest hope for a top finish in Kentucky. The 40-year-old former New Yorker has been tearing up the local 'cross circuit since he moved to Portland in 1997. His myriad wins include a slew of local ?titles and the Masters Cyclocross National Championship, the highest honor for American 'cross racers over 30. "I want to do something I haven't done before," he says, "and Worlds would be one of them." But even Skerritt is eyeing Worlds—which promise a field bristling with European pros and ex-pros—with wariness.
"Winning? I don't know," he says. "I always show up to race to win … but it's shocking how fast some of the guys are in that category."
Indeed, the Masters category—second below the sport's all-ages category—is often a late-career destination for riders for whom cyclocross was never a wacky weekend activity, but rather a job. It's no old-timers league: competitors like California powerhouse Justin Robinson and 10-time national champion Richard Feldman are expected to compete in Louisville. Robinson, for example, has sponsors who pay not only travel costs, but also living expenses, so he can spend his days training and recovering rather than squeezing in dawn training rides before rolling into the office. 
Skerritt is sponsored, too, but on a Portland scale, by companies from the burgeoning local bike industry: the small wheel company Corsa Concepts pays for his race and travel expenses; Castelli kicks down clothing; and Signal Cycles donates custom bikes. But to live, he still has to work a full-time job as a manager at Bike Gallery.
Kristi Carver plans to represent Portland in Kentucky on the women's side. Carver, who took up 'cross in 2010 after years as a competitive mountain biker, doesn't expect a top finish, even with a good qualifying race. "If I was in the top 75 percent," she says, "I would be really happy."
For Carver, Worlds is as much about the experience as it is the result. Carver's attitude isn't unusual in the cyclocross scene, where there are as many mud-covered riders looking for personal victories as for trophies. "I like competition," says Carver simply, "even if that means it's just with myself that day."