Meow
Pets in Portland
The Results of Our Readers' Choice Pets Survey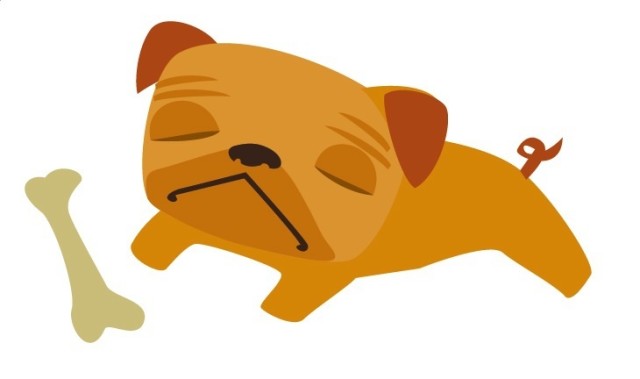 We gathered so much crucial information from our online pets survey (the vast majority of which turned out to be dog-centric), we felt compelled to post the stories of the pet services and professionals who rated the most highly.
Take Me Home
Yes, our love affair with the pug continues. Among the most popular breeds of dogs in Portland, the little snufflers come in a respectable fourth, their highest ranking of any city in the country, according to the American Kennel Club. Despite our fondness for the weird little creatures (and for specific breeds in general), the growing numbers at the Oregon Humane Society, the top vote getter in our survey of pet adoption services, indicate that potential pet owners prefer the direct approach when picking out a new pal—regardless of breed. In 2007, 95 percent of the small critters—cats, rabbits, mutts—that landed at OHS found new homes. Even with stellar stats like these, the hundred-plus staff members—and more than a thousand volunteers—know they have a ways to go. They hope to reach ten thousand animals saved for 2008 and 2009 (up from nine thousand-plus in 2007), and are seeking to ramp up their success ratio to a dizzying 98 percent; 100 percent is the ultimate goal, but one step at a time. A tour of the tidy, blocklong facility reveals hordes of yapping hounds and a bumper crop of cuddly cats—all clean, cared for, and available to make someone's life that much better. (1067 NE Columbia Blvd; 503-285-7722; oregonhumane.org)
Vets We Can Vouch For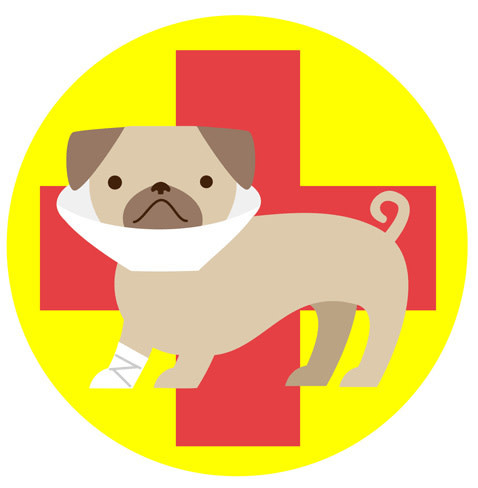 Portlanders proved to be as loyal as spaniels in regard to their pet doctors, with more than two-dozen veterinarians nominated in our survey for overall excellence. In the end, it was the personnel at North Portland Veterinary Hospital who prevailed. Owners of dogs, cats, rabbits, and even exotic birds raved about the four-star treatment at the clinic on North Lombard Street. With a voluminous waiting room, doctors willing to get down on the floor to greet a nervous pooch, and a reputation for being able to handle the toughest of cases, this NoPo favorite is obviously worth the drive. Plus, the front-desk staff—which can be gruff at lesser establishments—is apparently sweet as pie. The irascible in-house cockatiel, Chief? Not so much. (3000 N Lombard St; 503-285-0462; northportlandvet.com)
Yes, It's an Emergency!
Midnight. The Arctic Blast. And your beloved border collie has just sidled down to the garage and slurped up some antifreeze, a potentially fatal toxin. Fortunately, the life-saving solution—CRRT, or continuous renal replacement therapy, an intravenous blood purification procedure for toxin ingestion and acute kidney failure—is now available at DoveLewis Animal Hospital in Northwest Portland. The machine is just one of the state-of-the-art services offered by the nonprofit organization, which has provided critical care for animals since 1973 and round-the-clock service since 1992. A staff that includes internists, radiologists, cardiologists, and ER surgeons assists some sixteen thousand pet patients a year, with emergencies peaking during the holidays (when dogs and cats are more likely to choke on bones or snack on tree tinsel) and summer months (when the number of traffic-related injuries spikes). And should a closer look be needed, a brand-new, $285,000 Computed Tomography scanner is the latest addition to the DoveLewis arsenal. Not to worry: CT scans work on dogs, too. (1945 Pettygrove St, 503-228-7281; 10564 SE Washington St, 503-262-7194; dovelewis.org)
Oh, Behave 
Denise Mullenix, owner of Behave Canine Solutions, can take almost any situation and turn it into a positive. With more than fourteen years of working with dogs in a professional capacity, she's committed to helping owners master basic commands, as well as meet more advanced challenges. Does your canine cower and howl during thunderstorms? Perhaps you're expecting an addition to the family (child or pet) and need to ensure a smooth introduction and transition. Mullenix and her nine-person staff use only positive reinforcement techniques to strengthen the bond between pet and owner without creating any confrontational situations. Whether it's puppy socialization, separation anxiety, or reactivity at the door (i.e., jumping and barking), Behave can tackle it. Group classes are available at Wag the Dog and Salty's Dog & Cat Shop in Southeast, Noah's Arf in Northwest, and a few other spots in the area. Or just request a house call. (503-488-5555; behavetraining.com)
The Kindest Cut
A SE Hawthorne Boulevard haunt since 1995, Portland's Pampered Pets is the place for primping pooches of all ages, breeds, and sizes. Owner Diane Carlson, a twenty-two-year veteran of the clip-and-clean biz, is known as a whiz for spiffing up even breeds that need a little extra attention, such as soft-coated wheaten terriers, which require a hand-scissor job to get the proper cut. Crossbreeds like Labradoodles and goldendoodles are popular pets, but their easily matted undercoats can be a royal pain—Carlson and her crew are able to finesse even the toughest tangles without causing so much as a whimper. Plus, the vibe is so friendly that regulars often stop by with their furry friends just to hang out and chew the fat—just like a real neighborhood barbershop. (4236 SE Hawthorne Blvd; 503-233-2799)
Bow-wow Boutique
If one day you gaze down at your Weimaraner and think, "He'd look great in a tutu," then you should pop by one of *LexiDog*'s four Portland-area locations, where you'll find costumes and accessories to suit any mood or breed. Crystal-studded collars by D&F ($60), for instance, add glamour to the crossbred hound, while a leopard thong panty-shaped dog toy ($15, and yes, it squeaks) will have even the surliest of pit bulls howling with delight. Doting dog owners also will find the essentials here: high-end foods, chew sticks, and vitamins to soothe tired hips. With an on-site day care and a wide assortment of gourmet treats to help Portland dogs celebrate their birthdays (consider ordering a personalized cake while sending guests off with frosting-dipped duck strips), LexiDog can satiate any desire—whether yours or your Pomeranian's. (416 NW 10th Ave, plus three other locations; 503-243-6200; lexidog.com)
Walking and Sitting
Here's a riddle: why did a former pastry chef for Chez Panisse in Berkeley trade in her oven mitts for a job exercising some fifty dogs per week in Portland? "Well, I get to spend all day in the forest or by the river—with dogs. And they don't talk back," says Laurie Donaldson, the proprietor of The Tails of Two Cities. "Yeah, it's usually wet and muddy, but it's a pretty sweet job." The amiable Donaldson offers a full menu of services of the dog-walking and pet-sitting variety, but most of her business comes from rounding up groups of up to six dogs at a time for a few hours of exercise—either in your neighborhood or at an off-leash location. She'll even pick up and deliver. "A tired dog is a good dog," Donaldson notes—with a happy owner, too. (510-517-1644; tailsoftwocities.com)
Off-leash Leisure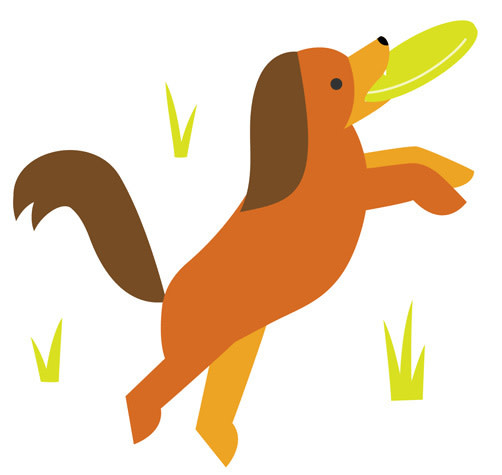 Named after the only Hillsboro police dog to be killed in the line of duty, Hondo Dog Park is a 3.75-acre expanse of pristine romping ground. In honor of the fallen German shepherd, dogs both civilian and professional frolic off-leash in the grass while their owners meander along the bucolic, .17-mile walking path or just grab a bench and observe. The even-plane park features three perfectly manicured areas: a main playground for dogs of all sizes; a space designated especially for smaller, timid dogs, where pugs and Chihuahuas can scamper free from bully breeds; and an all-weather area that can be enjoyed year-round. While exact numbers of rollicking Rovers are tough to track, the Hillsboro Dog Association estimates that between 150 and 300 dogs visit per day during summer months. And in true community fashion, Hondo remains immaculate thanks to volunteer cleanup efforts. (4499 NW 229th Ave; Hillsboro)
Hangouts for Hounds
When it comes to mingling with like-minded animal enthusiasts, dog devotees dig Yappy Hour at Urban Wineworks. Not only can owners relax over a Willamette Valley pinot from Bishop Creek Cellars while their dogs get acquainted, but each edition of Yappy Hour, held on the last Wednesday of the month, has its own theme (e.g., food, fashion, general health) with special guests promoting pet-friendly goods and services. Urban Wineworks staffer Annie Davis, who has been the point person for Yappy Hour for the past few months, notes that the arts-and-crafts component of these canine klatches has become increasingly popular. "For Thanksgiving we constructed pilgrim hats, and the buckles were made from the dog's own paw print." (407 NW 16th Ave; 503-226-9797; urbanwineworks.com)
Wine is fine, but Portland's known as Beervana for good reason, with more brewpubs per capita than any other spot on the planet. For a more casual get-together, survey respondents had high praise for all three Lucky Labrador Brewing Co locations, where thirsty locals can tip a pint of Super Dog Pale Ale in the patio with their tail-wagging comrades. Bottomless bowls of water also are available. (915 SE Hawthorne Blvd, plus two other locations; 503-236-3555; luckylab.com)
Fond Farewells 
To whom do you turn when Rover has crossed over—or is ready to? Dignified Pet Services not only offers affordable cremation services and helps its customers commemorate the life of pet companions (including horses) with an array of memorial options such as urns, lockets, and photo shrines, it also offers the comfort of a homey "family room" for when the time comes to bid your friend farewell. (Euthanasia can only be performed by a veterinarian, and Dignified Pet staffers can recommend one if necessary.) "There used to be that awful void between taking your pet to the vet's office and receiving the cremated remains," says Michael Remsing, who opened the Tualatin-based business in 2000. "We allow people to experience a pet's last moments." Tissues provided. (503-885-2211; dignifiedpetservices.com)
Hot Spots for Dogs to Stay and Play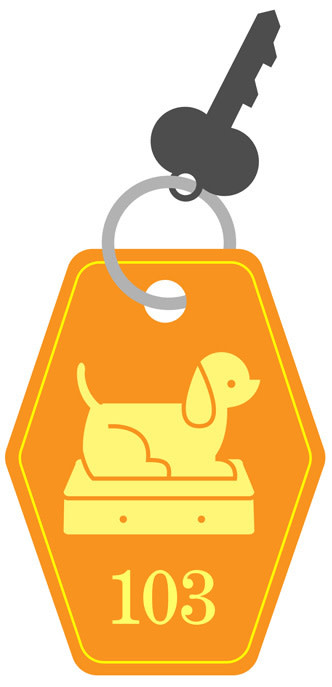 We realize that you have to earn a paycheck to keep your pooch in kibble. But leaving your dog home all day—where he can chew through your couch legs like a rawhide chew toy—isn't such a good idea. A dog needs plenty of exercise and the company of his peers for his spirits to remain buoyant and to keep him out of trouble. And if you have to leave town for a while, you can't always depend on family or friends to watch over your beloved buddy. Best leave it to the professionals. This chart of five local day cares and kennels—as recommended by our survey—should help you sort out your canine's best lodging options.
LexiDog Boutique & Social Club
Day Care: Monday–Saturday
Cost: $26.50 per day; Five hours or less, $20
Overnight Boarding: Macadam location only; Long stays and short stays welcome
Cost: Starting at $51.50 per day—includes playtime during day-care hours
Average number of dogs in the yard at one time: Fifty–sixty dogs
Space: Can't stand the rain? Well, this place is entirely indoors, with 3,000 square feet to roam. All dogs are separated by temperament into different areas, complete with a camera hooked up to the lobby so you can linger to watch playtime.
Extras:
This place knows how to pamper your pet in all the right ways. Birthday parties with games, cake, and party favors? Check! Choose from activities like a hotdog hunt or dog painting. Bring your dog for play throughout the day, which includes an afternoon nap accompanied by soft music to soothe his soul. This posh palace comes complete with assorted play structures and treats for good behavior. Check out the boutique before you leave. If it's a toy, a treat, or a fashion statement, this place has it in Vogue style! The glamour happens in D'Tails Dog Salon , which gives on-site makeovers to stressed and matted hounds. If you just can't stand not being a part of the fun yourself, come on Sunday for Social Club. Small dogs romp from 10 to noon, and big dogs ramble from noon to 2.
Various locations: See business listings below.
Club K–9
Day Care: Seven days per week
Cost: $25 for the whole day
Overnight Boarding: Long stays and short stays welcome
Cost: Starting at $37–includes playtime during day-care hours
Average number of dogs in the yard at one time: About thirty dogs
Space: This joint has 7,000 square feet, including indoor space and a covered outdoor play area. The indoors will charm your pants off with bright colored walls and whimsical doggie murals. Monet would be proud!
Extras:
Your pooch starts the morning cavorting in plentiful play structures, chasing toys, and partaking in other doggie diversions. Arrivals begin at 7 a.m., with specialized romper rooms available no matter how big or small the dog. During the dog days of summer, wading pools are available for cooling down. Naptime is around 1 p.m. You can pick your pooch up anytime. For overnight guests there's a turndown service followed by another shot at the great outdoors between 9 and 11 p.m. before hitting the hay. Not enough? Singles can bring their pets on Friday nights from 7:30 to 9:30 and enjoy wine tasting while Fido frolics with his pals. You can also bring your buddy to the Sunday Social , when dogs play from 1 to 3 p.m.. You can also take part in behavior classes and agility training. Or if you just want your dog to look like a model, you can wash them on-site or have Club K–9 do it.
Various locations: See business listings below.