Upcoming Plant Events
The Ultimate Plant Sale
It Only Happens Twice a Year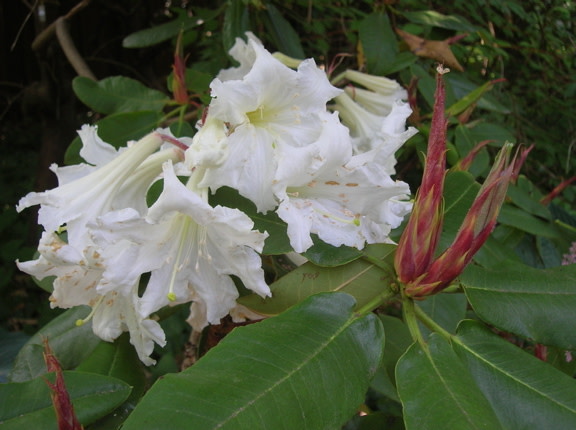 It's been a busy few weeks in Portland's plant world – there has been an endless round of fundraiser dinners, garden tours, and plant sales. But of them all, the Hardy Plant Society of Oregon (HPSO) Fall Plant Sale and Garden Festival, coming up this weekend, is the ne plus ultra – the ultimate confluence of regional horticultural knowledge and wisdom. At this much-beloved plant sale, shoppers can find an amazing selection of interesting and garden-worthy plants from nurseries far and wide.
This twice-yearly event (spring and fall) brings together about 65 specialty nursery vendors from southern Oregon all the way up to south-central Washington, selling a wild diversity of plants. A quick scan of the vendor list turns up growers of ornamental grasses, succulents, rock garden plants, medicinal and culinary herbs, iris, Columbia Gorge natives, Pacific Northwest natives, heathers, ferns, primulas, lilies… as well as growers who just "specialize" in growing rare or fascinating plants like, say, wild selections of high-elevations palms or broad-leaf evergreens that survive our sneaky cold snaps.
I liken the HPSO plant sales to the Portland Farmers Markets: you need only visit one place to gather your "produce" and, by buying directly, you have access to the advice and wisdom of generations of growers and propagators who have worked through all seasons – like any farmer does – to bring these plants to a state of delicious garden-readiness.
Having this opportunity to chat with the specialty nursery owners and growers themselves is what makes this twice-a-year sale special. Not that the neighborhood nurseries aren't wonderful. But talking with the person who actually stuck the cuttings or sowed the seed back in January adds so much to the experience. Not only can you learn exactly what this plant you're about to buy needs but you have the pleasure of knowing that your dollars are going directly to the genuine enthusiasts who grew the plants from scratch – and sometimes even collected the seed of the plants from the wilds of some mountaintop in Asia or New Zealand.
In recent years, the HPSO committee has added a garden art fair to the plant sale. I think I remember seeing some swell recycled wood lawn furniture last year, which I hope will be there this year.
So visit the sale and take the time to enjoy the best efforts of our Oregon and Southwest Washington plant growers and garden art creators. They put a tremendous amount of effort into these sales. There's just nothing quite like it, anywhere else in the country – or maybe anywhere, period.
Hardy Plant Society of Oregon's Fall Plant Sale
When:
Saturday Sept 19th and Sunday Sept 20th from 10 to 3
Where:
The Portland Expo Center, Hall C
2060 North Marine Drive
Portland, Oregon 97217
Directions here if you wish to drive or bike. If you bike there but can't fit everything for the return trip, there is a hold area so you can pay for your plants and return for them later, for as long as the sale is open. Or, take TriMet – since car parking costs $7 per car.