Upcoming Plant Events
All About Fruit Show
The Home Orchard Society's Annual Fruit Fest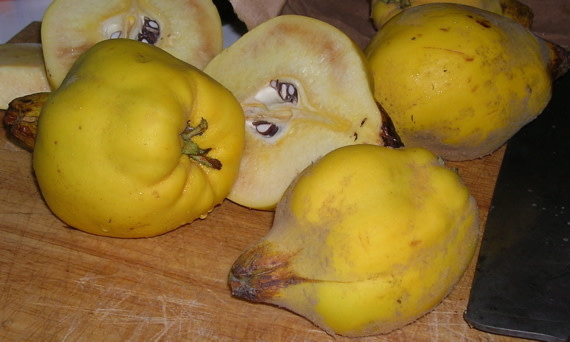 {% display:image for:post image:1 align:center width:570 %}
Every fall, the Home Orchard Society holds its All About Fruit show. If you have fruit trees – or are considering planting some – this event ought to be on your calendar. It runs Saturday October 10 and Sunday October 11 from 10 am to 4 pm. Here's what you'll find there:
100s of apple, pear, & other fruit varieties to taste
Custom-made (grafted) fruit trees – order at only $12 each
Publications on research, disease & insect control
Unknown apple varieties identified (bring 5-6 samples of each)
Sales of delicious, home-grown fruit & fruit pastries
Vendors of edible trees and shrubs
Contests: 2-crust apple pie; largest tree fruit; & longest apple peel
Saturday's speakers include Portland's own Vern Nelson (fabulous Oregonian edible gardening columnist) speaking at 11 am on designing the edible landscape, Bob Denman (Red Pig Tools) at 12:15 discussing the ergonomics of tools and tool design; and Susan Dolan (author) at 1:30 discussing preserving heirloom orchards.
Sunday's speakers include Barbara Ghazarian (the "Queen of Quince") at 11 am discussing and signing copies of her new book "Simply Quince", the first tribute/cookbook devoted to this incredible fruit; Jeanne Brandt (Master Food Preserver and OSU Extension representative) at 12:15 discussing current techniques for home food preservation; and at 1:30, David Karp (freelance writer and photographer, fruit devotee and "Fruit Detective") discusses the greengage plum, which he deems "the most delicious fruit in the world," as well as the next big thing in fruit.
The Home Orchard Society's All About Fruit Show
When: 10am-4pm Saturday and Sunday, October 10 & 11
Where: Washington County Fairplex (New), Hillsboro, Oregon.
Admission:
Members: Adults $4, Family $8
Non-Members: Adults $6, Family $10
Become a HOS member at the show, and get in free!
Free Parking
See you there!