More Garden Visits
The Australian Garden
taking public garden design to a new level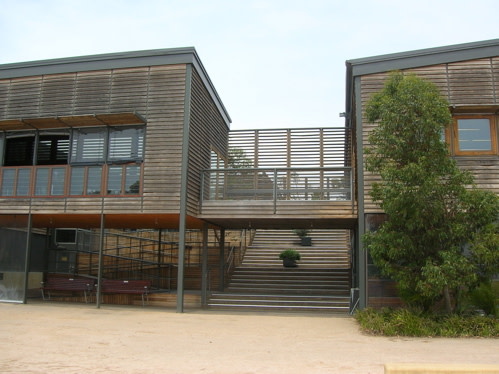 I am not often completely dazzled by public gardens, but this extraordinary Australian garden and its attendant buildings, art and hardscaping knocked my socks off.
Developed over the past three years, half the garden is still under construction and slated for completion in 2011.
The Royal Botanic Gardens Cranbourne (The Australian Garden) is an ambitious public garden planted entirely with Australian native plants.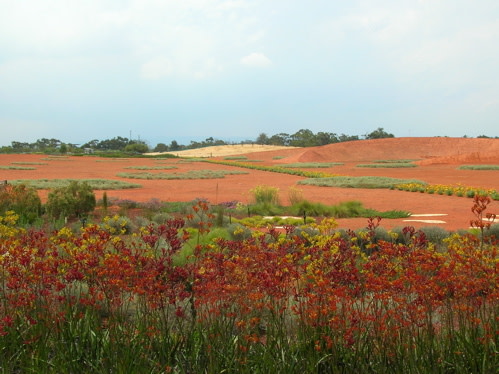 The space is centered around a Red Sand Garden which represents the arid center of the Australian continent. Around it are themed structures and intriguingly designed conceptual gardens.
The five Exhibition Gardens are designed to teach and inspire visitors to appreciate the beauty and value of native plants – and to learn how to garden using less water by planting appropriate plants and by using simple water conservation techniques.
The Diversity Garden is divided into 85 strips representing distinct bioregions of Australia. These long, thin demo gardens contain representative plants from each bioregion, with regionally-appropriate soil and mulch.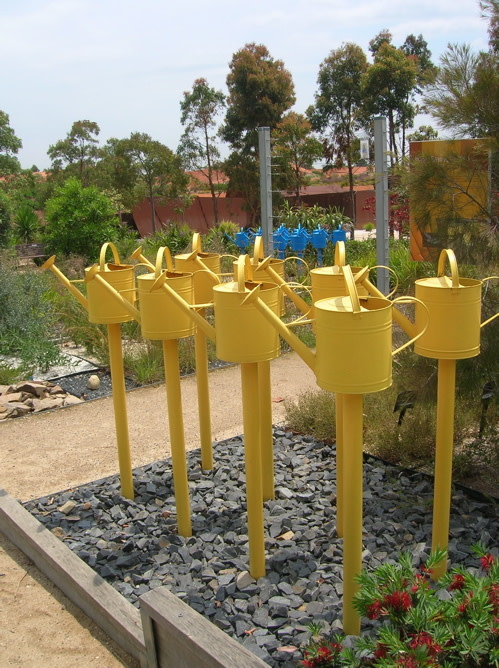 The Water Saving Garden displays plants that use less water to thrive. Each of the three terraces demonstrates a different watering regime, symbolized by a brightly-colored watering can sculpture: dry, low water and moderate water. Watering cans are symbolic tools of water conservation, as much of Australia is on water restrictions. In some places, hand-watering is all that's allowed. And some households I've visited only use gray water for their gardens now. (As I write this, people are rejoicing over a torrential rain that's falling, after an unseasonably hot and dry spell. Given nearly a decade of drought conditions in southeastern Australia, it is hoped that this downpour might replenish the reservoirs a bit.)
The Future Garden explores the artificial manipulation of plants to achieve particular commercial or aesthetic effects – for example, grafting, hybridisation, the development of cultivars and, most recently, plant bioengineering. The Future Garden also showcases commercial Australian plants that have been developed using these techniques. I happily admired the many beautiful native plant hybrids and cultivars – but the overall concept of the garden was quite opaque to me until I read the interpretive signs.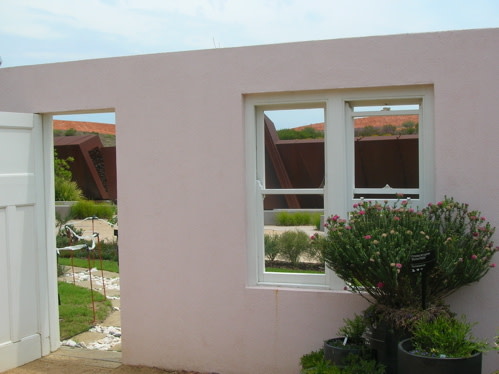 The Home Garden aims to provide guidance to those who would like to use native plants to enhance the architectural style of their home. Five large-scale "vignettes" are presented, each planted with native plants intended to enhance the different Australian period architectural home styles.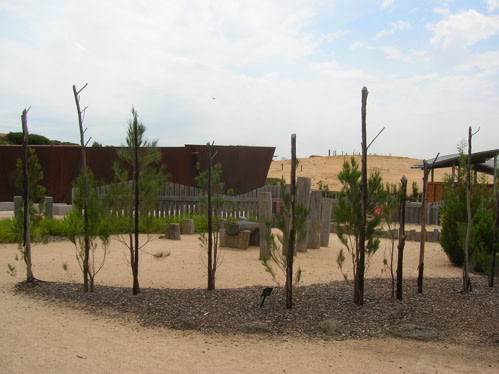 The children's garden will need a few years to effectively grow into its own but I'm sure it will mature into a lovely play and discovery space for children. (Although it would be hard to compete with the magnificent children's garden at the Melbourne Botanic Garden – by far the best I've seen so far!) All the platforms and play structures are constructed of natural materials and are designed to amuse and cultivate curiosity.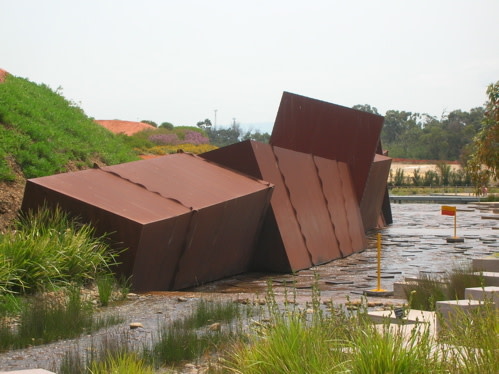 After ambling through the extraordinary exhibition gardens in the hot sun, my group and I tore off our shoes and waded through the Rockpool Waterway. My all-Australian party of family and friends noted that the shallow running water and the rust-red sculpture representing an iron-rich streambank felt precisely like standing in the shallow running water of a stream in the Australian bush – a ringing recommendation of the site's artistry.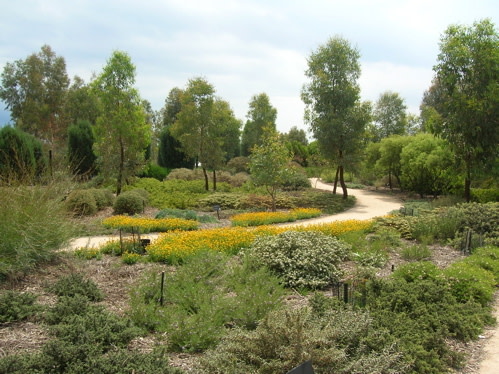 Next, I wandered up through the arid garden, which was chock full of well-labeled native plants adapted to the parched, sunny conditions.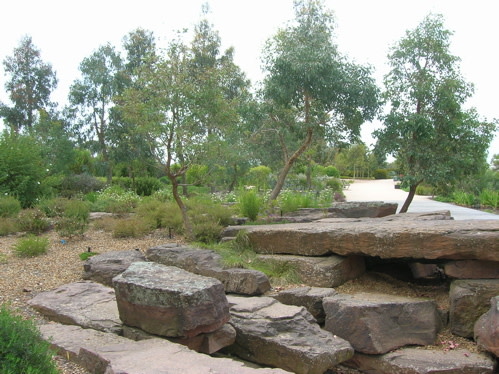 The last area I explored was the Eucalyptus Walk, which winds through various Eucalyptus ecosystems. My favorite area was the scented bush gardens with native plants that are intensely fragrant, either in foliage or flower.
This garden is a superb model for integrating beautiful and educational plantings with art and architecture. It is done in a stimulating way while clarifying and developing a richly developed sense of place. I left feeling elated and inspired.