upcoming events
Valerie Easton Speaking in Portland
Do you dream of having a restful, beautiful garden without spending all your free time laboring in it? Or do you feel like your existing garden requires more work than you'd like?
Seattle garden writer Valerie Easton will speak to these very issues at Reed College on Saturday, January 23rd at 10 am. Part of the Hardy Plant Society of Oregon's winter lecture program, the talk accompanies the publication of Easton's latest book, The New Low-Maintenance Garden: How to Have a Beautiful, Productive Garden and the Time to Enjoy It (Timber Press).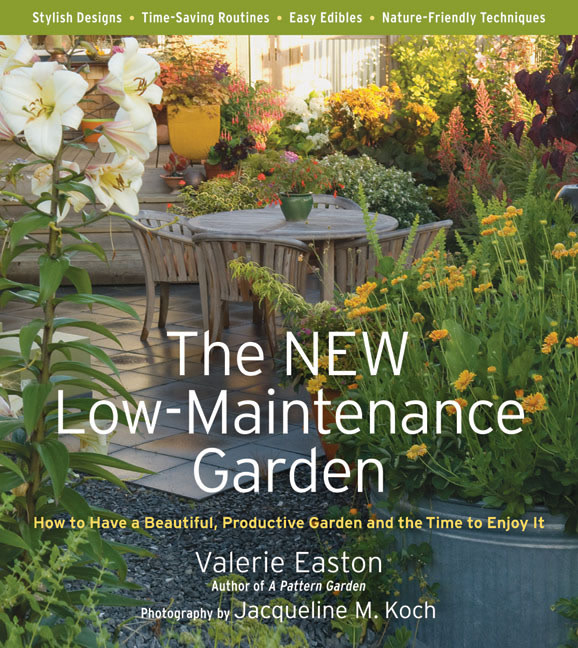 The lecture promises inspiring images showing how nourishing, restful and bountiful spaces can be created – and which only require the amount of maintenance you're able to provide.
Kaul Auditorium, Reed College
3203 SE Woodstock Blvd, Portland 97202
Program begins at 10:00 a.m.
Doors open at 9:00 a.m. for plant, book and seed sales
$15 for HPSO members, $20 nonmembers
If you'd like to join the Hardy Plant Society of Oregon, you'll discover myriad other benefits including an annual bulletin, discounted gardening classes and lectures, and – my favorite – the Open Gardens, wherein you can visit other gardeners' spaces on weekends and evenings throughout the year. Membership is $25, $35 or $40, depending.