upcoming events
A Trio of Garden-Related Events
- enough to keep you in horticultural heaven all weekend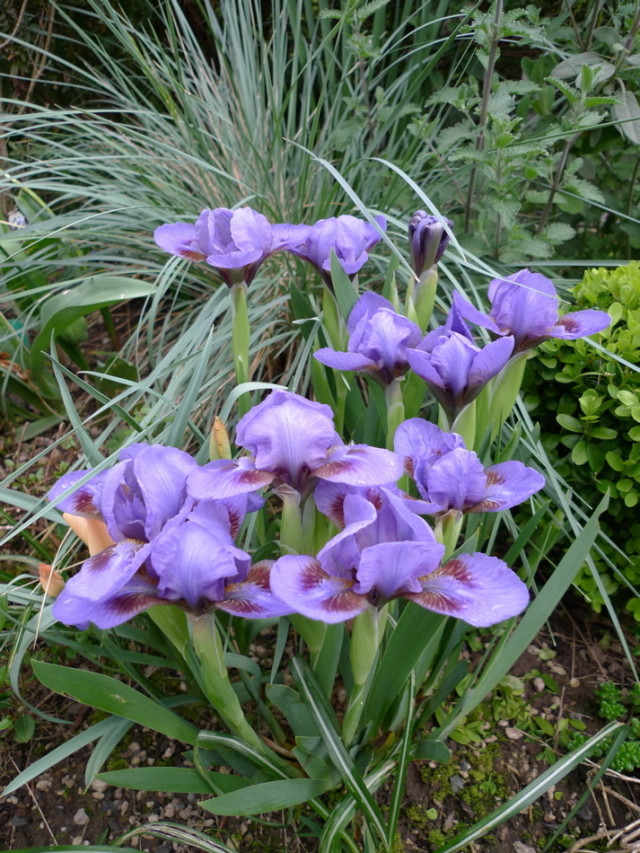 Three interesting garden events coming up this weekend:
1.
What: Clackamas County Master Gardeners Spring Garden Fair 2010
When: Saturday May 1 from 9-5; Sunday May 2 from 9-4
Where: Clackamas Event Center and Fairgrounds
Why: over 185 Pacific Northwest nurseries, as well as planting accessories and garden art. Free plant check lets you shop with abandon if you wish. Educational presentations include new plant introductions, Master Gardener educational clinics, soil testing (scroll down this page for details on what to bring if you want soil sampled), a raffle, plant auction and food vendors.
2.
Butterflies, Bees & Bats Class
What: Experts from the Xerces Society and Oregon Department of Fish & Wildlife will talk about a decline in pollinators and what we can do to make our yards attractive to them.
When: Saturday May 1, 2010 from 9:30 – 12 noon.
Where: S.W. Community Center/Multipurpose Room, 6820 SW 45th Avenue, Portland
Why: You'll learn how to create backyard habitat for butterflies, bats and bees, that's why! You'll also construct a bee box which will help protect bees during inclement weather.
Registration required. Please register here
3. Let 'er Bloom
What: The Portland Garden Club 2010 Flower Show
When: Saturday May 1 and Sunday May 2 from 10 – 5
Where: Oregon Historical Society
Why: Visitors can view flower arrangements, horticulture displays of miniature gardens, jewelry made from botanical elements and a special exhibit titled "Farm to Table". This year's show celebrates the anniversary of Oregon's own Pendleton Round-Up, coinciding with OHS's new exhibit, Tall in the Saddle: 100 Years of the Pendleton Round-Up.
$11 admission.
Given the currently fragile financial situation of the OHS (see PM editor Randy Gragg's Editor's Note in PM's May issue), this would be a good opportunity to visit – and support – the OHS.