things to do
Several Great Reasons to Join the HPSO
several great gardeny and planty events in the coming weeks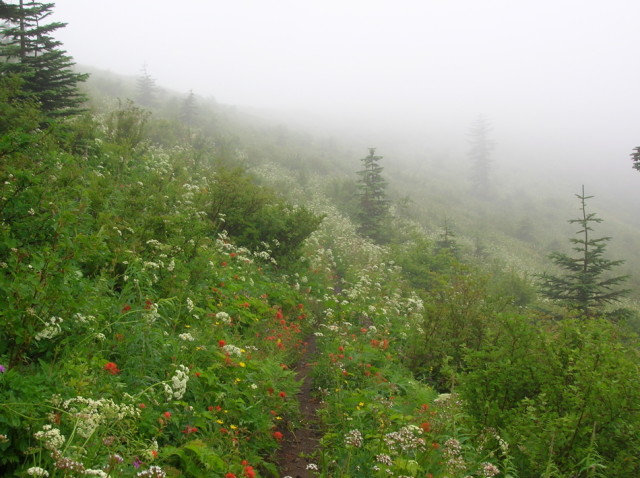 The Hardy Plant Society of Oregon (HPSO) is a fantastic local horticultural organization that offers free open gardens to members (you get a book with addresses and dates), lectures, classes, and a great horticultural book library, among other things. It's a great way to meet other gardeners – and the free, casual Open Gardens held almost year-round allow you to get an intimate look into members gardens all over town. The cost is only $35/year per person; $45 for two people in a single household; and $25/year for students.
Here are some upcoming events from the HPSO calendar:
Garden Conservancy Open Gardens Tour – in partnership with HPSO
Five glorious gardens in Northwest Portland
June 5, 2010 from 10 am to 4 pm.
Garden descriptions and driving directions on the HPSO website. Cost: $5 per garden or six gardens for $25. (You don't need to be a HPSO member for this tour)
Drought Tolerant Plant Nursery Tour
HPSO members only – part of the HPSO Garden School – Saturday June 5 from 11 – 4:30
Learn about gorgeous drought tolerant plants and gardens while touring two of Oregon's unique nurseries, Dancing Oaks Nursery (Monmouth) and Daryll's Nursery (Dallas). The tour begins at 11 am at Dancing Oaks with a walking lecture on drought tolerant plants while you admire their display gardens. A boxed lunch, tea, and dessert in the pavilion follow, with time to shop for plants at a 15% discount! At 2:30, arrive at Daryll's Nursery for a walking lecture focusing on Cistus (over 40 varieties) and ornamental grasses (over 100 varieties). After the lecture there is time for more shopping at a 15% discount! If you'd like to work towards less watering in your garden, this is a great event to learn more about how. Carpooling is encouraged. Cost: $19 for members and their guests.
Hardy Arisaemas & Other Aroids with Norm Kalbfleisch
A geeky plant class for lovers of unusual shade plants (part of the HPSO's Gen(i)us Program):
Tuesday July 13 @ 7 pm
Multnomah Center, 7688 SW Capitol Hwy, Portland, OR 97219
Two Amazing Hikes With Plant Explorer and Nurserywoman Diana Reeck
1. Grassy Knoll Wildflower Hike & Intro to Using Field Guides
Wednesday, June 30, 8:30 am – 4 pm
2. Silver Star Mountain Wildflower Hike & Intro to Using Field Guides
Saturday, July 10, 8:30 – 4 pm
Two hikes NOT TO BE MISSED. Diana Reeck is a gem: you'll learn a lot, have a blast, and see devastatingly beautiful wildflowers, all of which she can identify – so no more "shoot, I wish I knew what that was…" – she will know and will help you figure out how to identify plants yourself using a field guide. Diana co-founded Collector's Nursery and has traveled throughout the Pacific Northwest, as well as more widely, botanizing and collecting plants. Carpooling from a designated meeting point will be organized for each hike.
More information and online registration here or telephone the HPSO office at 503.224.5718