things to do
Upcoming: Nature Writing Class, Garden Tour, Plant Sale!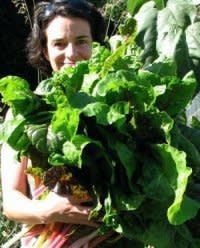 Three great events popped up on my radar this week – all look so good to me, I could eat them.
First, this weekend: an Open House at Rare Plant Research – a chance to buy super-sexy succulents, tropicals and just take a joy ride in the country. (Anyone who lives in Oregon City would laugh at my ridiculously urban perspective on "the country" – but then again, I watched a mare give birth to a foal in a field across from Rare Plant Research last spring. So it really is the country!)
What: Rare Plant Research Open Garden & Nursery Event The nursery and garden surrounding the house – which is a replica of a 12th century Catalonian monastery – will be open for wandering. And to boot, plants will be 10% off.
When: Saturday, June 19th from 10 am to 1 pm (just three hours!)
Where: here
Next up, the following weekend, a garden tour and art sale…
What: Fifth Annual Seeding Our Future Garden Tour & Art Show – a benefit for the Foundation for Tigard-Tualatin Schools. This tour of eight private gardens located throughout Tigard and Tualatin kicks off with a garden art show with 40+ Northwest artists selling garden and garden-inspired art.
When: The Garden Art Show is Friday, June 25, 2010 from noon to 8 pm and Saturday, June 26, 2010 from 9 am to 3 pm. The Garden Tour is Saturday, June 26, 2010 from 10 am to 4 pm.
Where: The Art Show is at Fowler Middle School, 10865 SW Walnut St., Tigard OR 97223 and is free. The Garden Tour takes place in Tigard and Tualatin area gardens – details are available once you purchase your ticket.
Tour cost: $20.
I get a preview tour this week and will give you a taste of what's to come, should you be in need of inspiration. Tickets are available here or at Al's Garden Center, Dennis' Seven Dees, Ferguson's Fragrant Nursery, Gardener's Choice, Hughes Water Gardens, McCann's Pharmacy, The Garden Corner, Tigard High School, Tualatin High School and the Foundation for Tigard-Tualatin Schools office – or call 503-431-4024.
And finally, in mid-July, an excursion/writing class offered through the Multnomah Arts Center:
What: Writing "Nature" – taught by writer Allison Cobb
When: Saturday, July 17 from 10 am to 2 pm
Where: Lower Macleay Park (entrance to Forest Park); meet at the picnic shelter.
Cost: $20.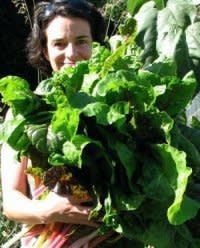 Here's the class description:
— "What does "Nature" mean to you? How does the concept of "Nature" inform your writing practice and your lived experience? We'll meet at one of the most popular entrances to Forest Park and begin the class by exploring our own first experiences of nature and the natural world. We'll also consider how other writers have navigated the "nature" vs "culture" divide. Then, we'll walk the Lower Macleay Trail (a short hike of less than one mile on relatively flat ground), to the WPA Stone House. Participants will be asked to notice, along the way, what to them represents "nature" and what "culture." We'll also pause for writing breaks. At the Stone House we'll take a writing, lunch, and discussion break, and participants will share their impressions. Then, we'll head back down the trail. We'll reconvene at the picnic shelter to conduct a final writing experiment and process our impressions.
Allison Cobb is the author of Born2 (Chax Press) a collection of poetry, and the just-published Green-Wood (Factory School), a work of poetic nonfiction about New York City's famous nineteenth century Green-Wood Cemetery. The book chronicles the loss of the American forest in the nineteenth century and the rise of the garden cemetery movement.