plant sale
Hedgerows Nursery to Close
…last chance to pick up some of their fantastic plants at 50% off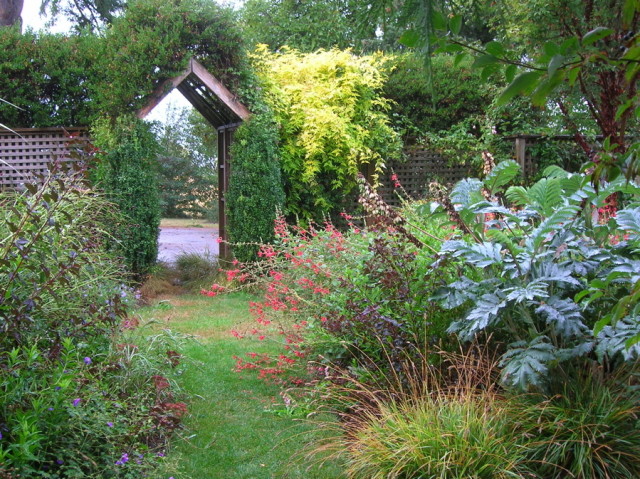 David Mason and Susie Grimm opened their small but beautifully curated retail nursery in the early 1990s. They traveled nearly every year to England in search of superb new plants that would thrive in Western Oregon – with a particular eye out for drought-tolerant plants. Their small nursery display gardens were a pleasure to explore, as David also practices garden design and has a magical way of creating structure with plants. I enjoyed the tall, semi-formal hedges of wild lilac (Ceanothus) between the garden and driveway, and the 15-foot tall rose hedgerow screening the nursery from the house – so English but with a good Pacific Northwest twist. Best of all, their plants were impeccably grown in deep pots with hefty root systems.
I'm sad we are losing this wonderful resource run by two unique and lovely souls, but wish them the best in their next foray in life and horticulture.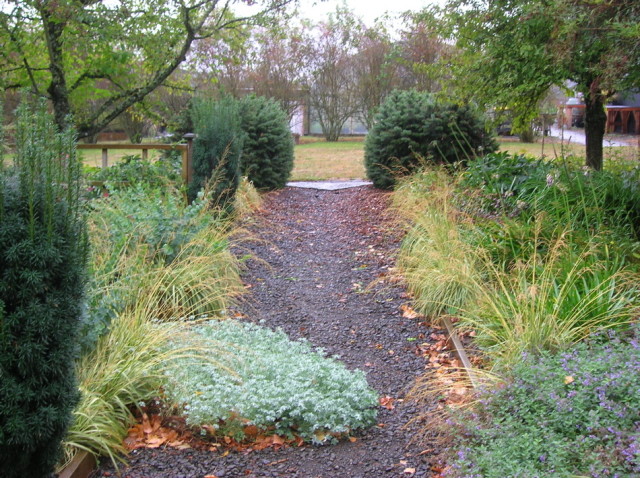 Hedgerows Nursery – no website but directions here – will be open for one final weekend:
Friday June 25 to Sunday June 27th from 10 to 4 both days. Plants will be for sale at 50% off.
To get to Hedgerows from Portland, Oregon, take I-5 to Highway 99 west exit. Take Hwy 99 to Hwy 18 (the signs say: Ocean Beaches). Go 16 miles to Belleview/Hopewell road (the sign points to Amity). Take the first right on Deer Creek Flats Road. Turn right on Christensen road (about a mile). Hedgerows is the first house on your left.
David Mason & Susie Grimm
Hedgerows Nursery
20165 SW Christensen Road
Mcminnville, OR 97128-8811
(503) 843-7522?