things to do
Independence Day Fireworks at The Oregon Garden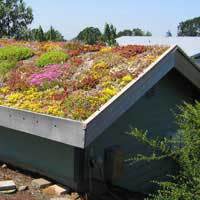 I have to confess that I haven't been to the Oregon Garden in years. I'm kind of a home-body and it takes a big kick in the pants to get me out of the city. But I'd like to get out more and I'm a sucker for rural parties, parades, and festivals.
If you are too, here's a great excuse to visit the Oregon Garden on Saturday July 3: the Silverton Day Concert and Fireworks at the Oregon Garden. It's billed as a day of family fun, with food and treats. Silverton residents and Oregon Garden members get free admission to the Garden all day. Non-Silverton residents receive free admission to the Garden from 6 pm on. If you like country music, there's a 7 pm concert by Nasheville recording artist (and Oregonian) Amy Clawson (tickets are $15 – $10 for Silverton residents). And at 10 pm, a reputedly extravagant fireworks display begins. Above all else, it's a great excuse to get out there and see the gardens.
Check out the list – here – of the various gardens. They include a conifer garden planned, planted and maintained by local members of the American Conifer Society; native gardens (including some ancient native garry oaks); demonstration gardens with flower beds, edibles gardens, composting, green roofs and more; large designed flower gardens with water features; pet-friendly and sensory gardens; and quite a lot more. I haven't been myself in a long time so can't speak of them personally. But I'm very curious and would love feedback from anyone who's been recently.
What:
Silverton Day Concert & Fireworks
When:
Saturday July 3 @ 10 pm (Garden open from 7 am onwards)
Where:
The Oregon Garden
879 W Main Street
Silverton, OR 97381
Garden admission: $10 adults, $9 seniors, $8 children 8 – 18 years and free for 7 year-olds and under.
Questions? Explore the website or call 503-874-8100