smart idea
Plant Lust
…hopefully consummated, and often!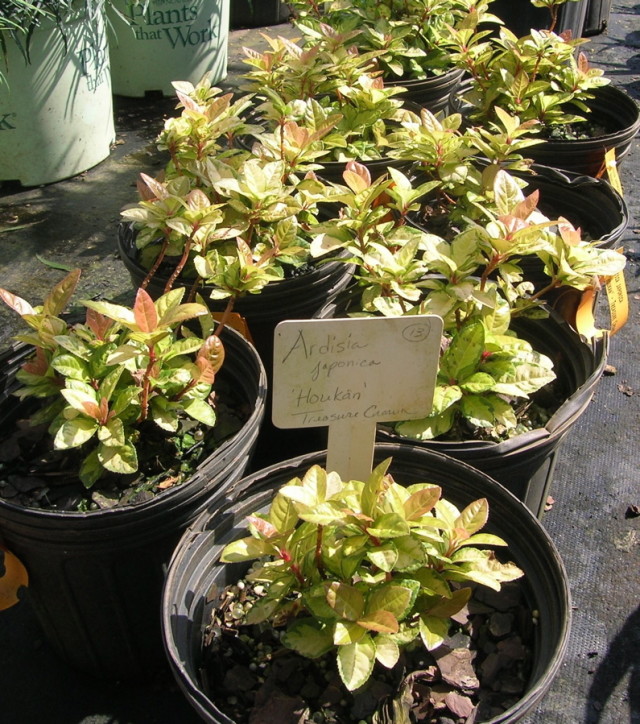 It seems there's always some new website launch in the plant world: one or another new on-line gardening "community" or resource where you can read about plants, comment, add content, review plants or garden products, get free design advice or what-have-you. So far, I've been unimpressed. There's too much crud to slog through before you get to the juicy stuff – too much information that is inappropriate to our local climate or just plain incorrect, ugly formatting, no good searchability, and sometimes irrelevant comments.
Now there's something brand-new and pretty cool-looking out there. The project is still in its infancy but I for one will be watching it with great interest.
It's called Plant Lust. Conceived by Portland garden blogger Megan Hansen of Nestmaker, Plant Lust is basically an on-line resource for really interesting plants. It will provide searchable information about the plants, a diversity of photos, and links to the nurseries where they can be found. There are plans down the road to make it more interactive. But what it hopes to do in the near-future is perfectly fabulous as is.
The Plant Lust team – Megan, her savvy mother Tricia Cunningham and avid plant lover/garden blogger Loree Bohl of Danger Garden – has already rounded up one of the Willamette Valley's best nurseries, Gossler Farms, for the launch. The Gossler Nursery catalog is currently in the Plant Lust system and can be searched using a wide set of criteria including plant names; plant features like peeling bark or fragrance; preferred conditions such as full sun or dry shade; type of plant like vine or ground cover; and even by hardiness zone.
For starters, the goal is to gather the best and most interesting of the Pacific Northwest's smaller nurseries catalogs into one searchable site. Because sometimes you're looking for a plant… but you just don't know what it is yet! Other times, you need to know where to get the plant you've been lusting after for years. And sometimes, you just want to get several, authoritative perspectives on the plant. ("Will it even survive here? Well, four of seven highly respected plantspeople say yes so why not?") Plant Lust could turn out to be an incredibly useful and fun-to-browse resource for those looking to learn about or shop for plants. There are a few glitches that are sure to be worked out but overall, I sure like the looks and function of it.
Poke around a little and let me know what you think. Potentially useful? Thumbs up or down?