things to do
Planty, Gardeny Events This Weekend
An amazing plant sale, a very good garden tour and a really valuable volunteer opportunity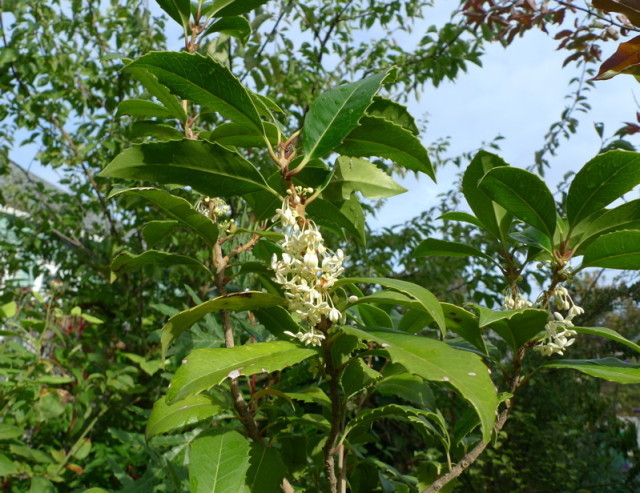 PLANT SALE:
Cistus Design Nursery is having their "tough-love parking lot sale" with all kinds of great plants in need of a good home and for really inexpensive prices; 1g plants @ $2, 2g plants @ $4, 5g plants $10, etc. The sale kicks off Saturday, Sept 25th at 10:00am. And please, no early birds for the sale!
GARDEN TOUR:
Green on Green fall garden tour, Saturday, September 25th from 11 am to 4 pm.
Cost: tickets are $20 – available at Garden Fever and other nurseries and on the Reading Foundation website. – all proceeds from the tour help support the foundation, which hires experienced reading tutors for first through third grade student in Portland Public Schools.
The gardens, from Eastmoreland to Burlingame, include:
• Dulcy and Ted Mahar – Dulcy is a columnist for the Oregonian's Home & Garden magazine

• Rosemary and Walt Ellis – Mahar's neighbors with a lovely, English-style garden

• Jane Coombs and Peter Dowse – a garden designer's garden

• Susan and Craig Latourette – another garden designer's garden!

• Tom Masic and Joe Koutney, whose original garden layout was designed by Wallace Huntington

• Paul Beal and Michael Burns, with a fabulous, steep hillside garden
Prior to the tour, there will be a special morning presentation by Linda Beutler on Fabulous Fall Floral Arrangements from the Garden from 9:00-10:30am at Dulcy Mahar's garden. Tickets are limited for this event — at $10 apiece — and you must be signed up for the tour to attend. Preregistration required. This event includes light breakfast treats and coffee.
VOLUNTEER OPPORTUNITY:
Saturday Sept 25 8 am – will take about 6 hours.
Here's an opportunity to support Oregon's agricultural and farm workers through support of PCUN (Pineros y Campesinos Unidos del Noroeste, Northwest Treeplanters and Farmworkers United), an organization devoting to promoting equity in the lives of the Latino immigrant agricultural workers upon whom Oregon's nursery industry depends.
Slow Food Portland participates in Dig In!, Slow Food USA's national volunteer day, by helping construct a green building to be utilized as a training, education, and meeting space for Oregon's farm and nursery workers. Volunteers will work alongside staff and members from PCUN prepping, painting, and pounding the walls of their new Leadership Training Institute.
Meet at 8am on Saturday, September 25 at the Conway parking lot in NW (1717 NW 21st Ave Portland, OR, 97209). From there, volunteers will carpool to Woodburn, OR, spend a few hours getting dirty, and then feast on a spread from a local Mexican restaurant.
Please RSVP here if you plan to attend. Bring a pair of work gloves and wear clothes you don't mind getting dirty. And have fun – it will be great to mingle with PCUN and SLOW FOOD PORTLAND people and to learn more about what work these two organizations are doing.