Article
BOS to PDX
home again, home again, jiggety jig!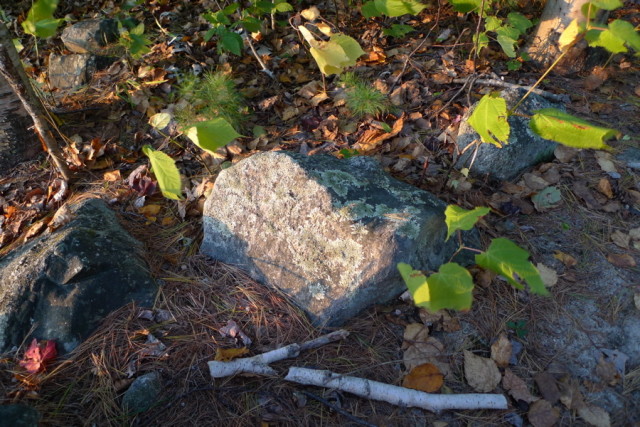 My apologies for my peremptory disappearance from your computer for the past two weeks. I have been finishing up the beautiful terrariums book, due for publication by Timber Press in Spring of 2011 while visiting family in Massachusetts.
Writing the text for this book in collaboration with artist and terrarium-maker Amy Bryant-Aiello of Artemisia has been fascinating, humbling and lots of fun. I have developed an eye for beautiful terrarium materials – wherever I go now, I am gleaning exquisite little bits of natural stuff and contemplating how to arrange them. A few days at the family cottage in Maine resulted in a nice little harvest of terrarium materials: wild mosses and lichen, driftwood, lumps of granite and quartz, mica shards, birch bark curls, acorns and beechnuts. At my parents' house near Boston, I also found boxes of tiny china figures I played with as a child – perfect for a special terrarium I'm making from treasures gleaned from my east coast home.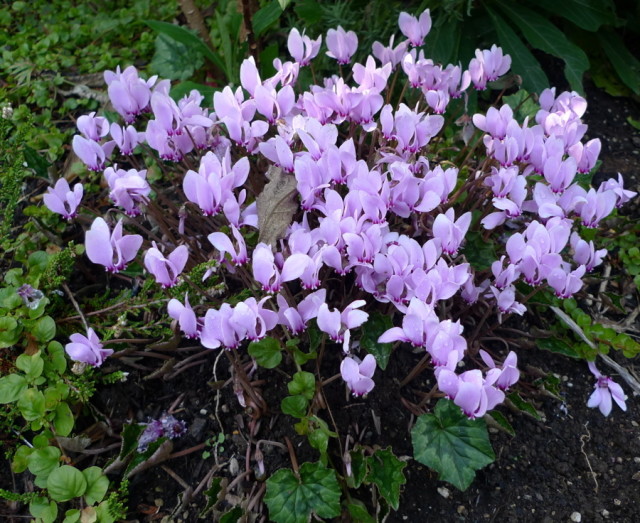 Returning home to Portland was just as good – so much in flower in the garden: California fuchsia (Zauschneria), tickseed (Coreopsis), autumn sages (Salvia sp.), Cape fuchsia (Phygelius), Verbena bonariensis, and Fuchsia – the hummingbirds are going berzerk. There were a few uncommon treasures, too (see photos):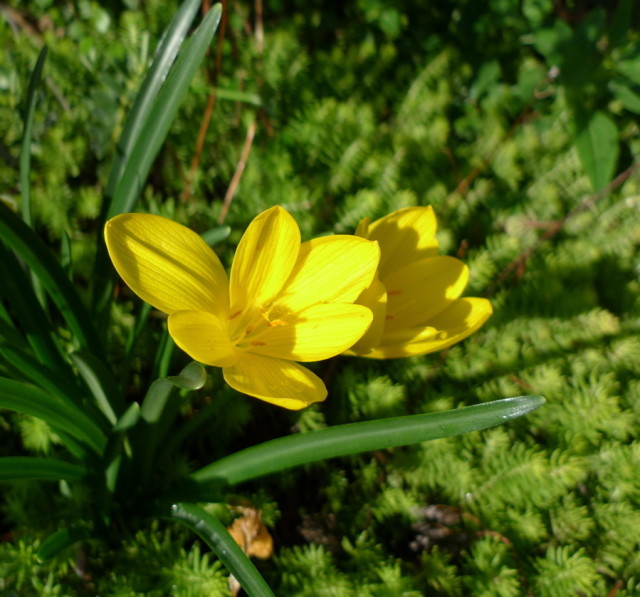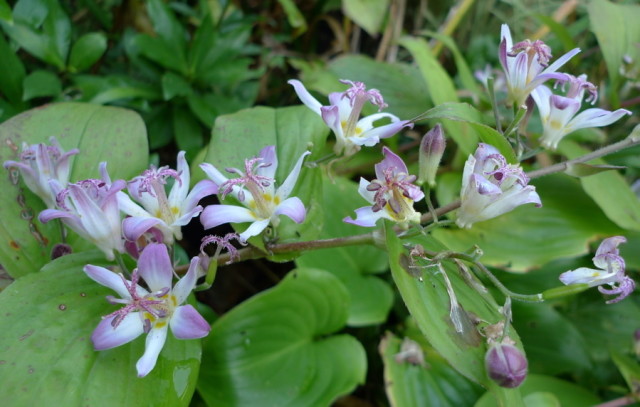 Plants that flower in fall always seem extra-beautiful, not only because you're starting to miss the summery floral abundance but because the quality of light affects the colors in such an interesting way. Blues suddenly turn vivid and even pale lavender looks good against the intense colors of the bright autumn leaves.