classes
Autumnal Arrangement Class
a hands-on class using gleanings from the forest floor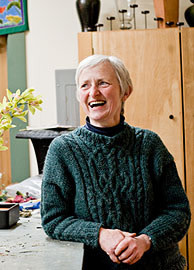 What with my recent terrarium book collaboration with Amy Bryant-Aiello , I'm becoming a bit of a nut for combing the ground for beautiful things to add to terrariums, wreaths, and vases, not to mention sandwiches and anything else that seems to merit it. Gleaning is a long-standing tradition in some places and I come from a long line of gleaners on my mother's side. In case gleaning also flows is your blood – or if you'd just like to explore a craft/art form that gives you license to play with beautiful plants and living materials with your hands – here's the class for you:
WHAT: Class on creating an autumn wreath or centerpiece from forest gleanings, organized by the Hardy Plant Society of Oregon's Garden School Program
WHEN: Sunday, November 14, from 10 am to 12:30
WHERE: Garden Fever Nursery, 3433 NE 24th Avenue
COST: $35 (you will take home your hand-made wreath or tabletop arrangement)
Françoise Weeks normally teaches classes out of her own southeast Portland studio but every once in a while, she takes her classes "on the road" and teaches through the Hardy Plant Society of Oregon or other interesting venues. I've taken several classes from her at her home studio – and should add that she has become a friend, originally through our shared love of flowers. Her classes are fun and I always learn a lot – and then head home with a gorgeous, long-lasting arrangement or wreath. I highly recommend the experience of taking a class with her. (Here is her complete autumn schedule of classes.)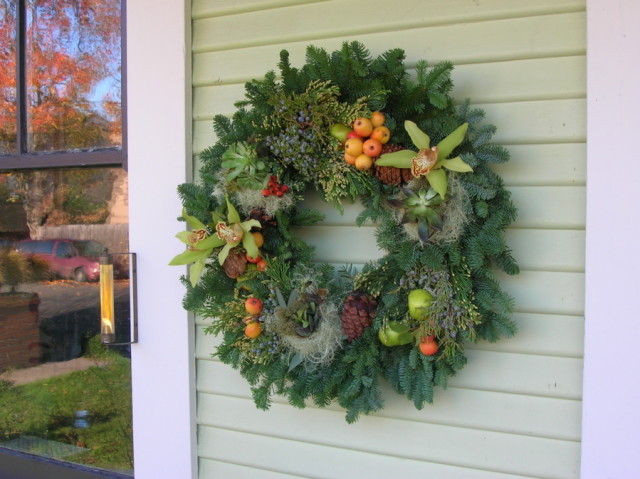 If you have gleanings from your own woodland or garden explorations – pieces of moss, lichen-encrusted twigs, cones, berries, rose hips, evergreen branches, etc – bring them to the class and find out how they might be incorporated. (A variety of materials will also be provided.) Participants should also bring pruners or floral scissors.
Garden Fever Nursery
10 a.m. – 12:30 p.m.
$35.
Register online, here. Registration limited to 15 and is not yet filled up at the time I am writing this.