weekend (and beyond) picks
Manzanitas and Birds
a couple of interesting talks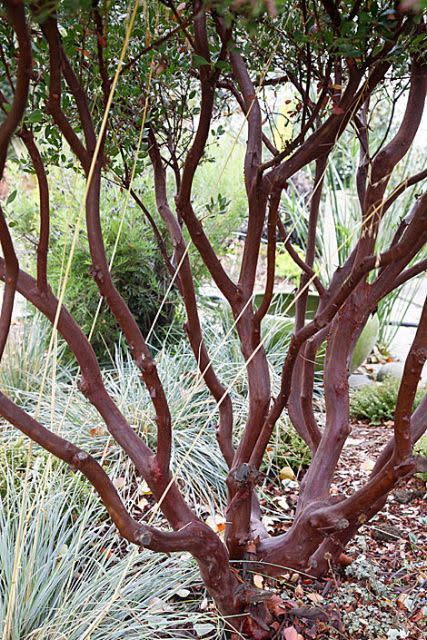 Two interesting talks coming up for gardeners with an interest in sexy yet drought tolerant plants (manzanitas, to be specific) and birds… both should be worthy!
First, the plants:
What: Talk on Arctostaphylos (manzanitas!)
Who: Paul Bonine of Xera Plants
When: This Sunday, November 7, 2010 from 3 pm to 4:30 pm
Where: Multnomah Arts Center, 7688 SW Capitol Hwy, Portland OR
Cost: $5 at the door (membership in HPSO not required)
Arctostaphylos – what? Sorry for the long name. But this is a hot plant! Always described in the sexiest terms ("sinewy, muscular bark," "sensuously twisted branches," etc. etc.), Arctostaphylos are what speaker Paul Bonine (owner of the famed Xera Plants) calls "the ultimate shrubs" for western home gardens: "adapted to our dry summers, evergreen, showy in bloom, providing a natural source of food for wildlife and have bark and structure that is unparalleled. They may be thought of as living sculpture in the garden. Many are native to the Pacific Northwest and still more from California have shown excellent performance in our climate. Manzanitas come in an astonishing array of leaf colors, bark colors, habits, and forms."
Come hear Paul describe many of the best forms, and show them to you in his illustrated talk. He'll offer advice on manzanita culture, and he'll bring along plants for sale.
And to learn more about manzanita, check out this link, referring to Paul Bonine's excellent article on manzanita in the January issue of Pacific Horticulture.
And on the bird theme:
What: A talk on eBird
Who: Brian Sullivan from the Cornell Laboratory of Ornithology
When: Tues November 9, 2010, 7 pm to 8:35 pm
Where: Heron Hall, Audubon Society, 5151 NW Cornell Rd, Portland, 97210
Cost: FREE
Perhaps you've heard about eBird lately – the website and online birding tool that is "changing the face of modern birding" by many accounts. This internet-based checklist program for birders allows you to keep track of your bird records online and share them with the birding community, while making them available for science and conservation efforts. You can post sightings, keep life lists, and manage personal records. This talk will explain what eBird is and why it's important that you contribute, show you what it can do for you as a birder, and teach you how to get started.