gifts for gardeners
Gifts for Gardeners, Part I (east side)
this holiday season, support local shops when looking for gifts for gardeners and plant lovers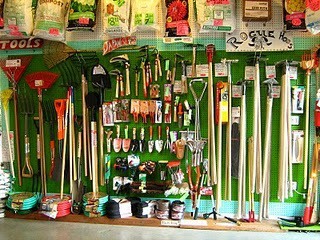 This year, challenge yourself to give the most local holidays gifts you can manage to your Portland friends and family.
That's pretty easy when it comes to gifts for gardeners. Nearly anything a Portland-area plant buff or gardener could possibly desire can be found nearby – and probably within just a few miles of where you live. If you think your prospective giftees would most relish plants, pure and simple, you can always give them a gift certificate, which will come in handy when the plants start pouring in to the nurseries in spring time.
To get you started, here are some of the city's most accessible small plant nurseries and garden and nature shops on the east side of town – and my suggestions on some of the more delectable, gift-worthy treats they carry for people who love nature, gardening, the birds and the bees, and plants. (Next up: West side.)
SE, close-in:
Naomi's Organic Farm Supply
2500 SE Tacoma St, Portland OR 97202
503-517-8551
- gifts you can find there now: a wide array of gardening and urban farming books, quality gardening tools, manure, compost and mineral mix (every serious gardener's dream), chicken and goat supplies, hardy edible plants. (Dec 1 is their one-year anniversary sale.)
The Urban Farm Store
2100 SE Belmont St., Portland, OR
503-234-7733
- gifts you can find there now: canning materials, bee hives, cheese making kits and beer brewing supplies, books, chickens supplies.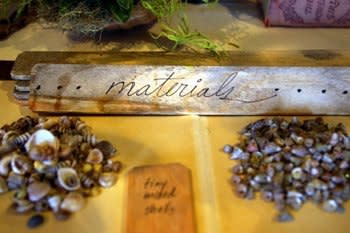 Artemisia
110 SE 28th Avenue, Portland, OR 97214
503-232-8224
- gifts you can find there now: exquisitely made terrariums, hand-assembled kits and raw materials for making terrariums, unique houseplants, and nature-inspired art.
NE, close-in:
Buffalo Gardens
728 Northeast Dekum Street, Portland, OR 97211
503-288-0220
- gifts you can find there now: gloves, high quality Japanese tools including several models of my favorite hori hori, a variety of edible and ornamental plants.
Livingscape Nursery
3926 N. Vancouver Avenue, Portland, OR 97227
503-248-0104
- gifts you can find there now: useful and beautiful kitchenwares from old-fashioned moulis and metal counter-top compost bins to dehydrators, tools, camping and hiking gear, and ongoing classes like "cooking for dudes" ('though everyone's welcome!).
Pistils
3811 N. Mississippi Ave., Portland, OR 97227
503-288-4889
- gifts you can find there now: lovely houseplants and terrarium-making materials; garden art; worm composting set-ups, and a variety of ornamental and edible plants.
Garden Fever
3433 NE 24th Ave., Portland, OR
503-287-3200
- gifts you can find there now: a fine design and gardening book selection; tool belts; organic soil amendments; gorgeous winter-interest plants in small to large sizes; pots and planters; recycled outdoor rugs; colorful rubber boots.
Of course there are some far-out east side specialty nurseries, too – way far out… a conifer-lover might enjoy a trip to Porterhowse Farm in Sandy to pick out an unusual conifer. (Late winter is a great time to visit, when many conifers turn lovely hues of burgundy, orange or purple.) Many small nurseries sell gift certificates. If they don't, you can make your own i-o-u for a nursery jaunt at the appropriate time of year. What plant-lover can turn down plants, especially when accompanied by a field-trip?
Am I missing your favorite little plant nursery, garden boutique or nature- or garden-related non-profit gift shop? If there is a small, local shop full of interesting plant or garden-related treasures, drop me a line. The next edition of local shops with gifts for gardeners will focus on Portland's west side.