good stuff
iPhone App for Portland's Heritage Trees
A great excuse for a walk!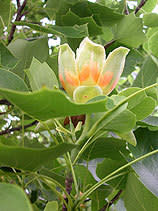 One of my fellow Portland Monthly Magazine bloggers just cleverly posted about a new, free iPhone app showing the location and details on all of Portland's Heritage Trees.
If you don't have an iPhone, you'll be glad to know that more details are available about each tree on the Park Department's website. You can't add your own images (or view other people's) on the Metro website, of course, and that's where the app's nice. (Although none of the trees I've searched yet on the iPhone app have images – those are for you to add!)
If you're interested in learning more about the Heritage Tree program and the trees that it is designed to protect, read this.
Go here to see a map of all the neighborhoods in Portland – pick the area you want to explore and you'll see each heritage tree pinpointed on the map. Click on it for details on the specific genus, species and other information about it.
I don't have an iPhone myself. But to my friends that do, fair warning: our next walk or run will be taking us past some amazing heritage trees in the neighborhood so get that app downloaded – we have some exploring to do!