notes to self
See? It works!
Cellar your green tomatoes next October for ripe beauties into November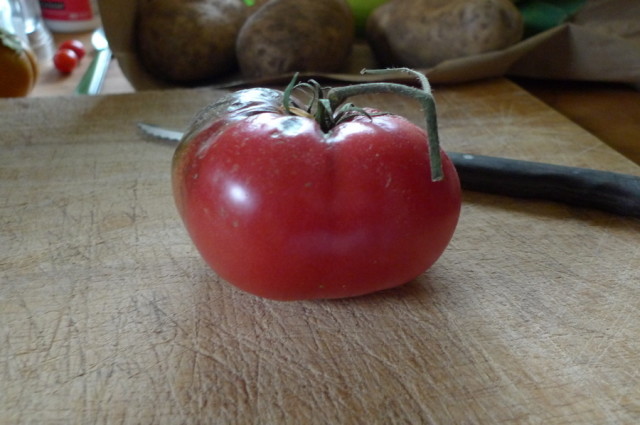 'Member a couple of weeks ago when I wrote about ripening unripe, green tomatoes in your basement ?
Admittedly, it wasn't the most stellar year for it – I had to toss half my stash due to mold issues – but there were some real beauties that turned up in salads for a couple of weeks. They ripened a little faster this year than they have in the past (there won't be any left by the holidays) and some of them had some parts on the "shoulders" that had to be cut out. I probably would have been better off harvesting them a week or two earlier, before we got any of those chilly nights.
Something to keep in mind next year.
In fact, if you're the organized type, you might just jot in your 2011 calendar in mid-October…
"harvest green tomatoes to ripen in basement!"