rare and unusual plants
The World's Most Unusual Christmas Tree: The Wollemi Pine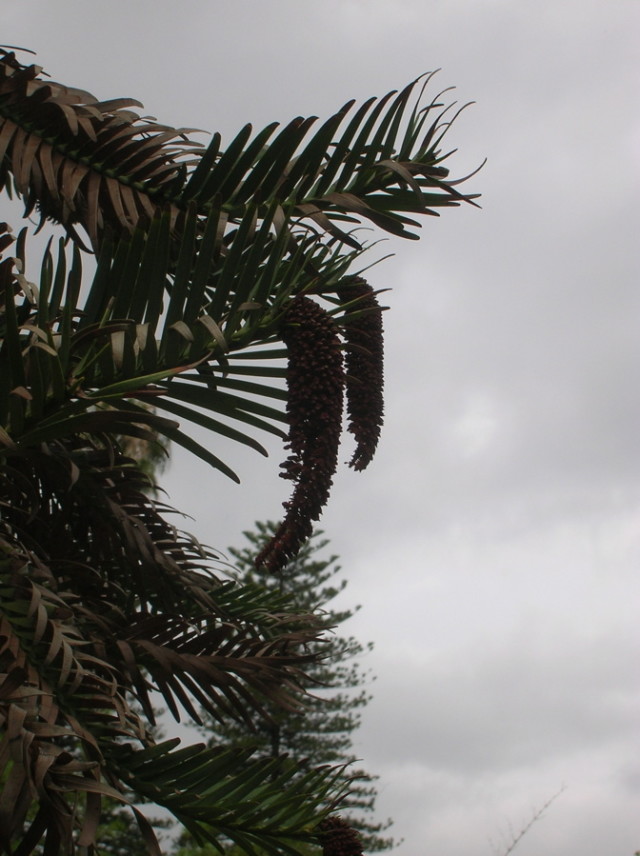 It's rare these days to discover a completely new genus of tree. Mosses or fungi, sure – but it takes a pretty remote area to hide a population of towering trees. This is why the 1994 discovery of the Wollemi pine in a remote rainforest gorge in Australia's Blue Mountains so utterly astonished botanists and plantspeople around the world.
Wollemi pine (Wollemia nobilis) is an ancient survivor from the Cretaceous period, closely related to the primitive kauri, bunya-bunya, hoop, Norfolk Island and monkey puzzle pines. This tiny population of less than 100 Wollemi pine trees in a narrow, incredibly steep and treacherous gorge miraculously survived dinosaur grazing, ice ages, planetary heating and cooling and most recently, encroaching development.
Perhaps the rarest known tree in the world, the Wollemi pine is now actively protected. The location where they reside remains a closely-guarded secret, due to the fragility of the site. In addition, Wollemi pine propagation and dissemination has been actively pursued. During my travels around Australia last winter, nearly every single botanical garden I visited in New South Wales, the Canberra region, Victoria and South Australia all displayed specimens (all the same height, propagated at the same time) of Wollemi pines. In recent years, plants have been sent to botanical gardens and arboreta around the world for preservation and evaluation.
At least one rare Wollemi pine made it to North Carolina for testing and through some elegant machinations, plant breeder and horticulturist Dr. Tom Ranney of North Carolina State University ended up with one glorious specimen of the rarest conifer in the world in his living room this year. He and his wife Amira wanted a tree for when their daughter Rakia came home from college: "I borrowed the Wollemi from a friend who had it in a greenhouse," he said. "Definitely a bit of a 'Charley Brown' tree but she was won over when she found out it was a rare, exotic tree from Australia!"
This Australian website is devoted to the protection and dissemination of information regarding the Wollemi pine, from its discovery to cultivation tips and its current availability for sale. It also describes the Wollemi pine as a brilliant subject for a Christmas tree:
"It has a natural conical shape and very flexible leaves that can support Christmas decorations. A large 1.5 to 2 metre Wollemi Pine can also be kept in a pot if it remains in the partial shade. It can be used year after year as the family's Christmas Tree and for the rest of the year it makes a fantastic patio and indoor plant."
Portlanders can certainly grow the cold-hardy and heat-tolerant monkey puzzle tree in their yards but most of the other Araucariaceae like the bunya-bunya and mighty kauri tree are not cold-hardy enough to survive our winters. Will the Wollemi pine stand up to Portland's cold winters – and hot, dry summers? Time will tell. (Meantime, I wonder where I can get one?)They sure would make an exotic Christmas tree – with a fantastic botanical story behind it!