the traveling gardener
Bromeliad Heaven!
air plants in the wild
One of the most amazing things about searching out plants in the wild is that crazy feeling you get when you spot some familiar garden or house plant growing in its native habitat and you say to yourself, "What is that doing here on this remote hillside?"
No matter how many times you've found familiar garden plants in the wild, there is still always this surprise at seeing something you know and love from your own garden or windowsill popping up in nature.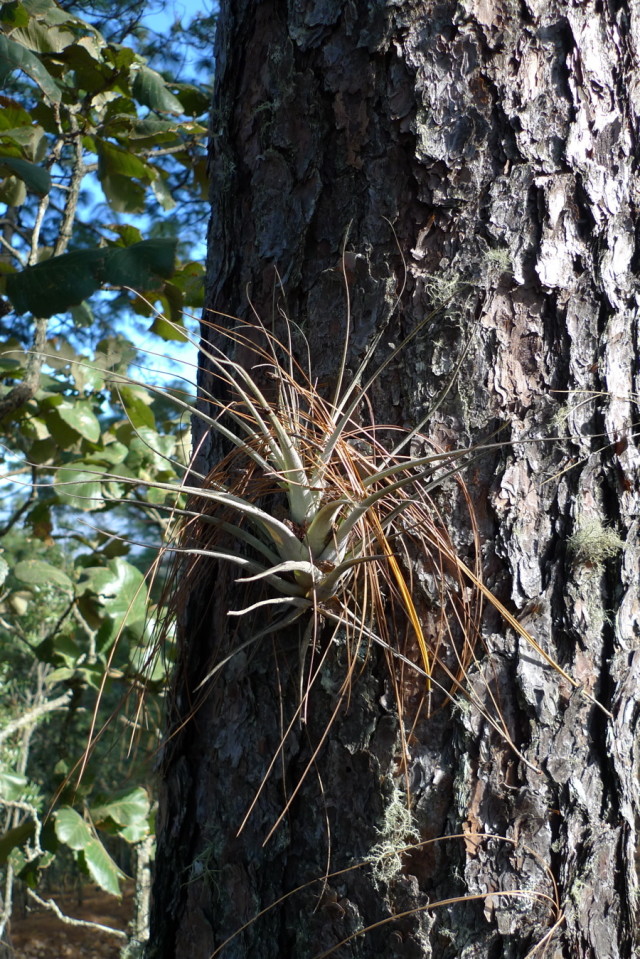 This happened to me a lot on a hike I took up a mountain called La Bufa in the Sierra Madre Occidentale in Jalisco Province a couple of weeks ago. (More plant details on that hike to come, soon.)
For now, let me just present to you some of the air plants (bromeliads) that I spotted in the trees during the course of this whirlwind journey undertaken both on foot and in the back of a pick-up truck, (the latter mode of transport thanks to a friendly Mexican family).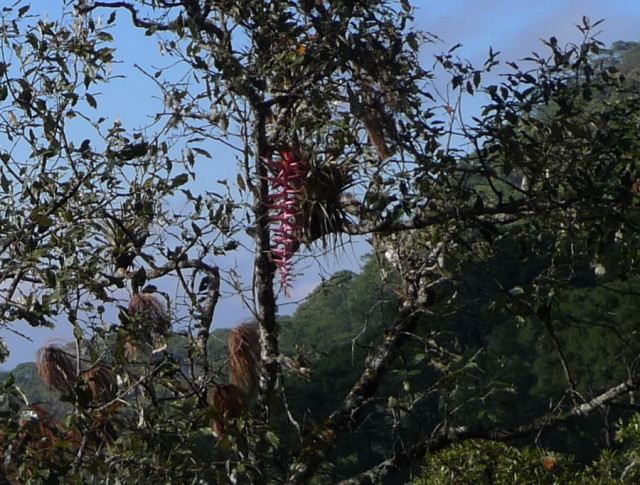 There were orchids aplenty, too, and lichens and mosses up in the trees, but it was the bromeliads that stole the show. Whether they were in flower or not, I kept having the surreal feeling that I was looking at terrarium escapees! Clearly, I was ready for that vacation…
PS If anyone knows the name of this air plant, do share – I would love to know it!