things to do
Nature Night at the Audubon Society
European Ecoroofs: Lessons in Biodiversity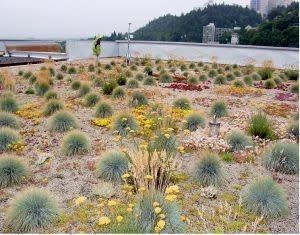 So many free gardening-related events in Portland year-round – how lucky we are! Here's yet another wonderful free offering, providing information on cultivating biodiversity in Portland's own cityscapes through a slide-show field trip to several European cities.
Tuesday January 11, 2011, 7 pm to 8:30 pm
"Jim Labbe, Urban Conservationist at Audubon Society of Portland, will share stories and slides of the biodiverse ecoroofs he encountered while abroad in 2009–2010 in London, England and Basel, Switzerland. He'll discuss some of the latest design approaches being applied in Europe to promote insect diversity and habitat for ground-nesting birds. Jim will conclude with an audience discussion about the challenges and opportunities of expanding biodiverse roofs in the Portland metro region."
Nature Night is free and open to the public.
Location: Heron Hall, Audubon House, 5151 NW Cornell Rd, Portland
UPDATE:
Due to the predicted snow and freezing rain this evening, Labbe's presentation has been rescheduled for Wed, March 9 from 4-5 pm at Portland State University's Cramer Hall 271.