the traveling gardener
Desert Garden Succulents of San Diego's Balboa Park
- a photographic paean
There's a place for practical information and there's a place for pure, unadulterated admiration, whether you can use it in your own garden or not.
I photographed these handsome succulents earlier this week while visiting San Diego's Desert Garden at Balboa Park. I did see a few cold-hardy succulent species like Yucca rostrata (the "trunking" yucca sometimes seen in especially daring Portland gardens) but I didn't photograph them. Why, when I can see 'em in Portland?
Most of the pictured aloes can survive a light frost – like, 25 F – but only one (which I actually didn't see there – Aloe striatula ) – has much chance in a Portland-area garden. And even Aloe striatula melts below 18 F. I had one and even brought it to flower in my old garden in Northeast Portland about 10 years ago. But that was during a nice run of warmer winters.
Most of the pictured succulents are fairly common in San Diego gardens. I have most of their names so if you're wondering about any of them, drop me a line and I'll ID it for you. Many of them (in smaller pots, of course) make great houseplants – I got a big, fat Aloe plicatilis – big enough to have a trunk – from Rare Plant Research in Oregon City. It spends its summers outdoors and winters in my kitchen window. FYI, the eleventh photo either is an Aloe plicatilis or is simply unnervingly similar to it…
Of course I can't help but contemplate the useful and cold-hardy succulents that we can grow. But the whole point was to show off these plants' beauty, whether we could grow them or not!
So please enjoy the sensuous textures and colors, both electric and subtle, from these photos taken on a clear, bright day early this week in Southern California. Meantime, I'll be pondering how to bring those dramatic, architectural contrasts that I saw down there to Portland gardens, using Portland-hardy plants.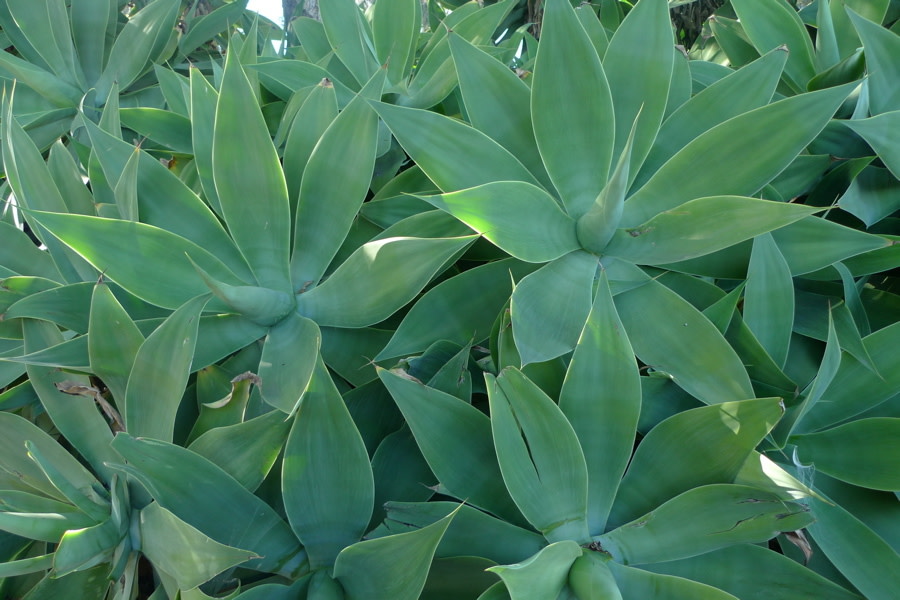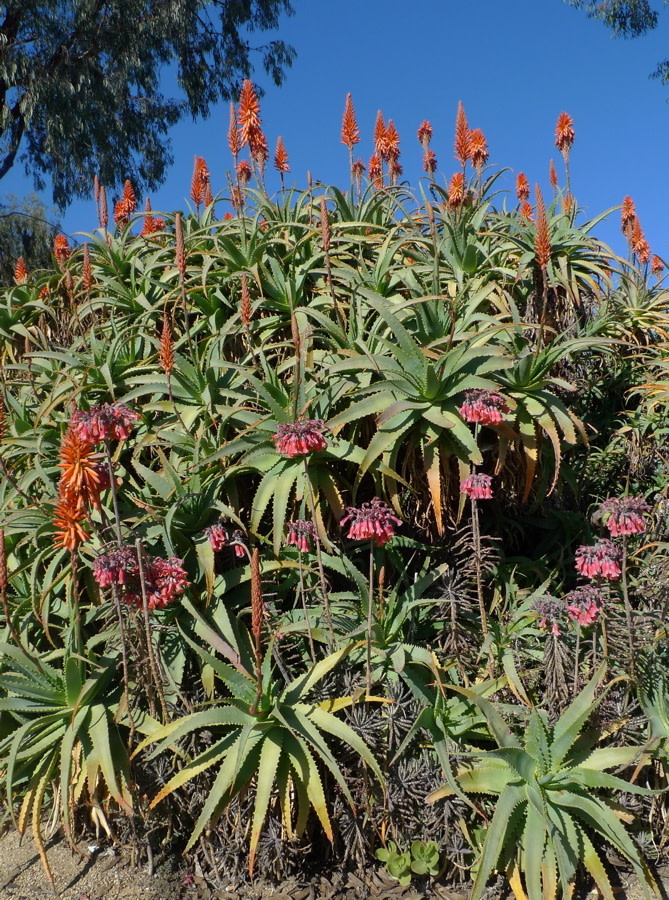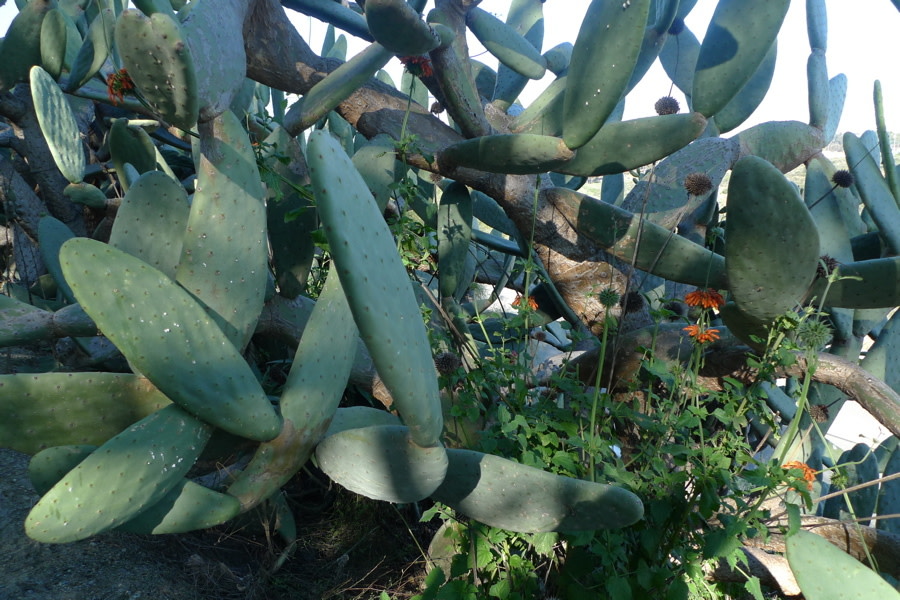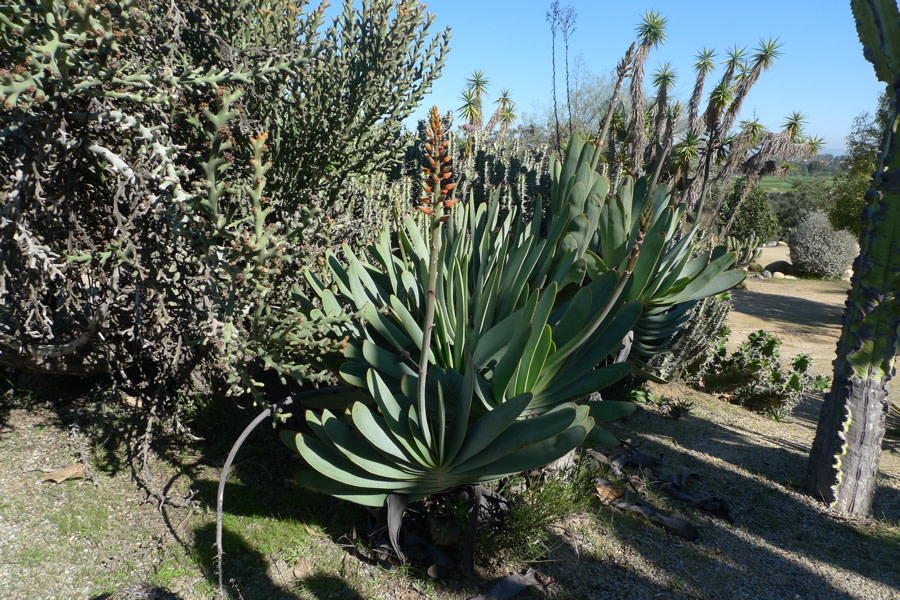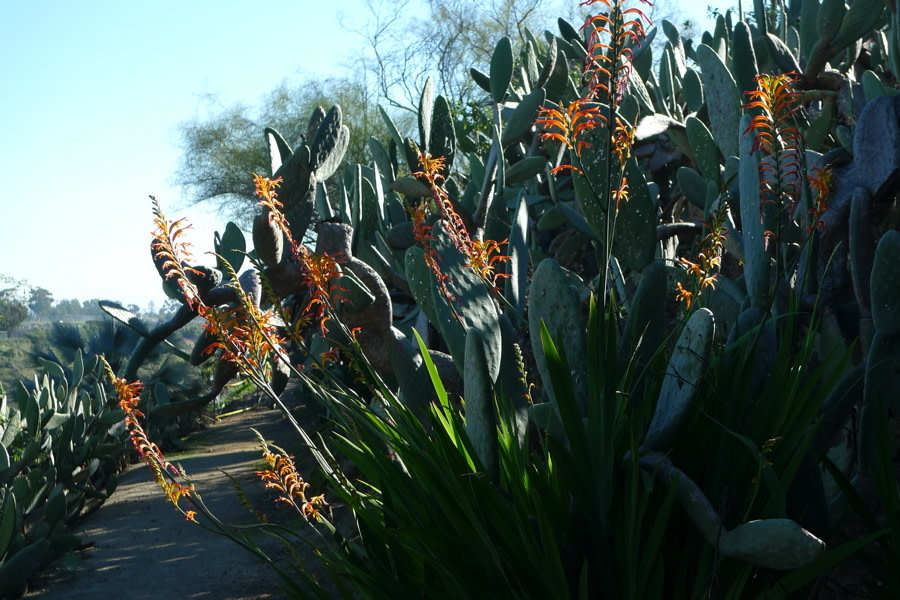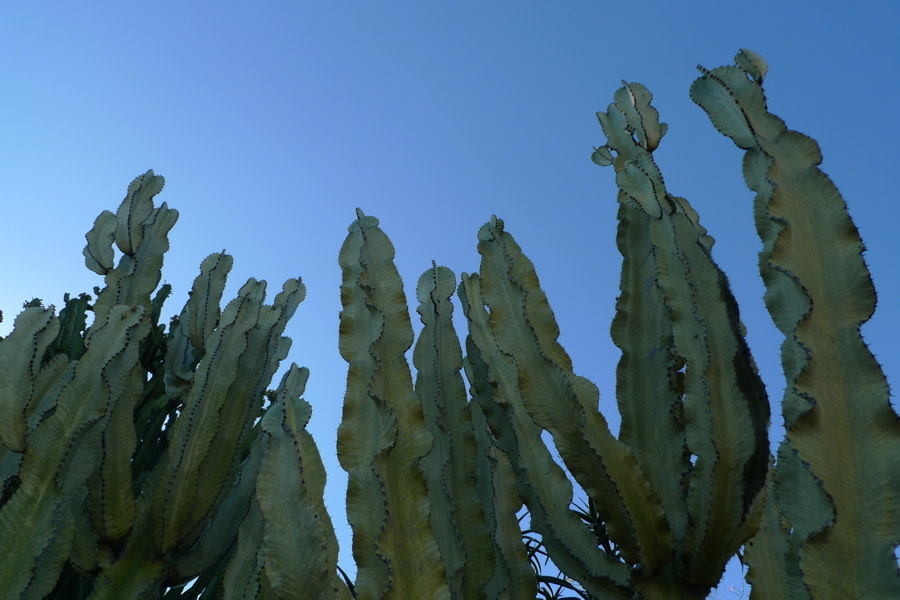 {% display:image for:post image:14 align:center width:500 %}