horticultural education
Learn to Propagate!
The Leach Garden offers a class taught by local plant expert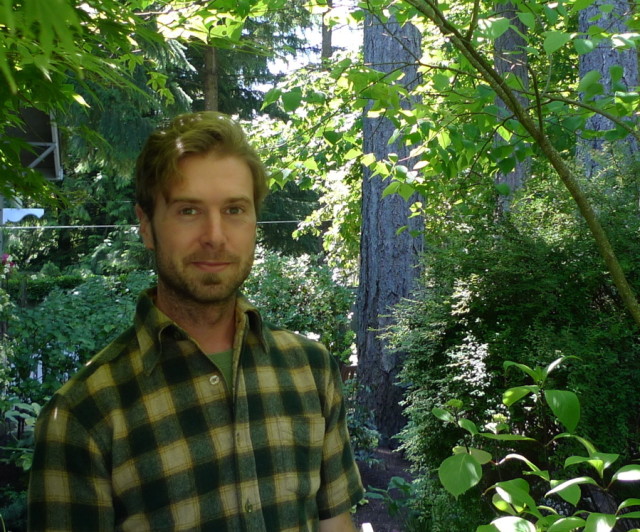 Joshua McCullough, former propagator at the once-celebrated Heronswood Nursery (back when it was still owned by Dan Hinkley and his partner) and later, nursery manager at Cistus Design Nursery is teaching a hands-on plant propagation class. It will be a great opportunity to learn the principles and techniques needed to make more – even lots more – of the plants you love.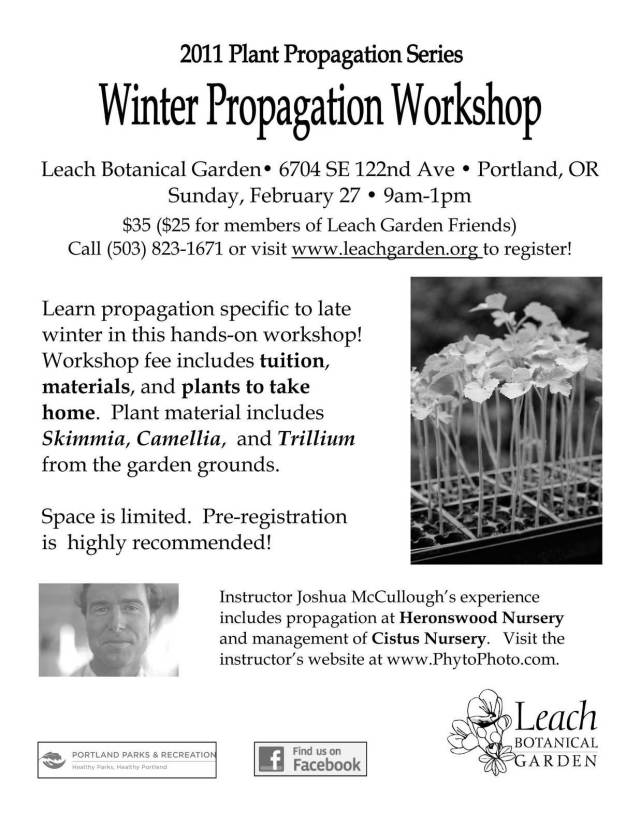 The roster of potential propagation material, says Josh, will include culinary bay (Laurus nobilis), various Camellia, white-fruited Skimmia (that's pretty special!), native evergreen huckleberry (Vaccinium ovatum), boxwoods and Pachysandra. Division propagation will also be covered, with divisions of Epimedium pinnatum ssp. colchicum and native sorrel (Oxalis oreganum ) plus up-potting of seedlings of wake robin (Trillium) and a variety of already rooted cuttings. Seed-sowing will also be covered.
Participants will leave not only with the knowledge needed to propagate nearly any plant but also with a variety of plant starts to take home to their gardens.
2011 is a good year to learn propagation: there will be courses in summer and in fall at Leach. The summer course will feature softwood and leaf cutting and simple tissue culture among other things and the fall one works with fern spore and root cuttings.
WHAT: Winter Propagation Class
WHEN: Sunday February 27, 2011 from 9 am to 1 pm
WHERE: Leach Botanical Garden, 6704 SE 122nd Ave, Portland OR
COST: $35 ($25 for members of Leach Botanical Garden)
CONTACT: 503-823-1671 or go to Leach's website
Classes will be held in a greenhouse but dress for outdoor weather and bring a pair of sharp clippers if you have them.
And do plan a little extra time to wander the Leach Botanical Garden itself. The rock gardens have recently been expanded and one of the great woodland treasures of the West Coast, Trillium kurabayashii, with blood-red flowers and exquisitely mottled leaves – should be close to flowering, if not in bloom!