Made in PDX
Free Paint from Yolo Colorhouse
Get free non-VOC paints April 19–22 in honor of Earth Day from Portland-based Yolo Colorhouse.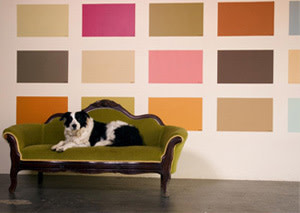 Ever wondered why most paints have that distinctive smell? Like shower curtains and cheap pressed-board furniture, the smell is the marker that the product is off gassing—letting off various toxic volatile compounds (VOCs) into the air. Local paint company Yolo Colorhouse goes against the grain, and since 2005, has created a rich palette of paints that have no VOCs.
They also don't have a long list of other nasty ingredients that most paints do, from formaldehyde to phthalates, and they nicely package their product in recycled plastic containers with soy-based inks on the 100 percent post-consumer waste labels.
In honor of Earth Day and their green beliefs, the company will be giving away a free quart of paint to four people a day through their Facebook page. Plus, for the first hundred comments they get each of those days, they'll donate a dollar per comment to The Dinner Garden, a national nonprofit that creates and helps plants gardens to end hunger.
Perhaps most importantly for homeowners is that their palettes (over 49 colors of interior paint, and the very cute Little Sprout collection for babies and kids) are extraordinarily pretty. Spring 2011 will include Clay.07, a color that looks like a peony, and Thrive.04, a funky take on antique green.
As of Earth Day, Yolo's paints will be available at your local Lowe's store.