things to do
"Early Bloomers" Rhododendron and Daffodil Show & Trillium Festival
last-minute notice for two great Sunday events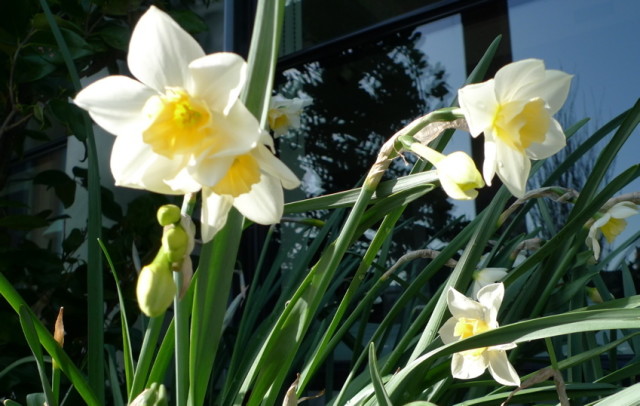 If you're looking for something special to do on Sunday, here are two great ideas:
WHAT" The First Annual "Early Bloomers" Rhododendron Show and Daffodil Show and PLANT SALE
WHEN: Sunday, April 3, from 9 am to 5 pm
WHERE: Crystal Springs Rhododendron Garden, located at 5802 SE 28th Avenue, a block or so North of Woodstock Blvd.
ADMISSION: $3 after 10 am
You can also still catch Day 2 of one of my favorite springtime events:
WHAT: The Trillium Festival and Native & Hardy Plant Sale
WHEN: Sunday April 3 from 10 am to 4 pm
WHERE: Tryon Creek State Natural Area, 11321 SW Terwilliger Blvd
ADMISSION: Free and open to the public.
This is a lovely native & hardy plant sale, trillium market, and garden art sale, with several wonderful local plant vendors. There are also guided nature walks, children's crafts, storytelling, food and refreshments. If you'd like to take a day hike in the woods, this is a wonderful opportunity to wander down mossy trails and see the oso berry, thimble berry and trillium bursting into flower.