things to do
Best Plant Sale and… The Tulips Are Here!
Spring Hardy Plant Sale/Garden Festival and Wooden Shoe Tulip Festival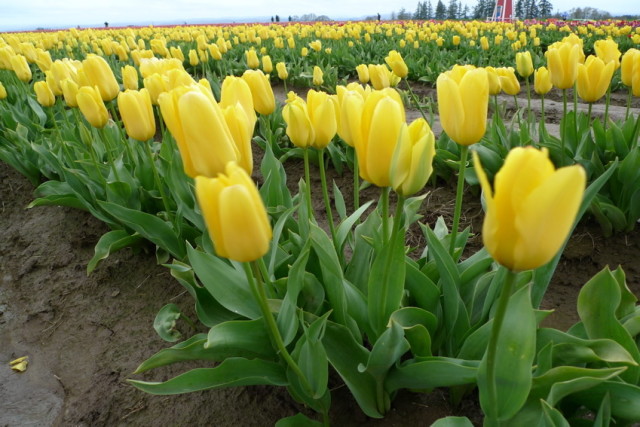 Yes, it's that time of year again – early April marks the season for the HPSO Spring Plant Sale & Garden Festival – the best sale if you want to shop at the amazing small nurseries of the Willamette Valley but you just want them all to be in one place!
WHAT: Hardy Plant Society of Oregon Spring Plant Sale & Garden Festival
WHEN: Saturday-Sunday, April 9 and 10, 2011 – 10 am to 3 pm
WHERE: Portland Expo Center – directions on the HPSO website
This year, there is more space for great plant vendors; botanical displays; gardening demonstrations and displays; garden art & garden books for sale. For more information see the *Plant Sale page":http://www.hardyplantsociety.org/plantsale.ht. Open to the public
It's also time to enjoy acres of tulips and daffodils planted at a sustainable local farm. But this goes on for the next few weeks…
WHAT: Wooden Shoe Tulip Festival
WHEN: now through May 1: the Wooden Shoe Tulip Festival, open from 9 am to 6 pm daily.
WHERE: 33814 S. Meridian Road, Woodburn, OR.
COST: Weekend parking: $10 per car; weekdays $5 per car.
Take a drive in the country and see over 40 acres of narcissus and tulips in full, florid flower. Check Wooden Shoe Bulb Company for updates on field conditions and to see what's blooming. You can check off the types you like best and pre-order them! Or just buy bouquets to take home and admire. There are also activities for kids – and grown-ups have been known to partake in some of them, too.