things to do
Tip-Toe Through the Tulips!
Wooden Shoe Tulip Farm Extends Tulip Festival Dates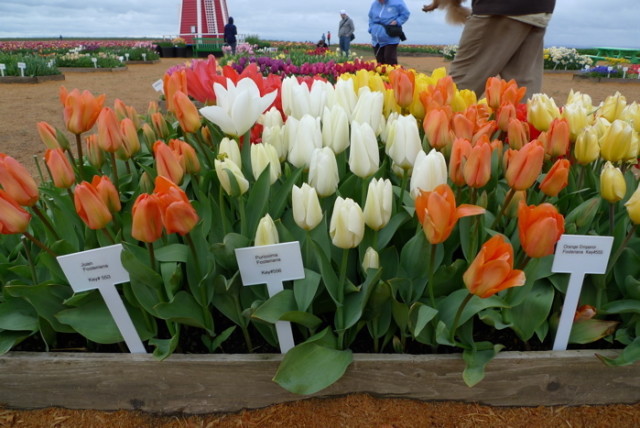 Last year at this time, we were enjoying the late-flowering lily and parrot tulips. But this spring has been so miserably cold and wet that we even have some of the early and species tulips flowering.
If there's a benefit to a crummy cold spring, it would be this: you can catch the Wooden Shoe Tulip Festival in Woodburn for an extra week – it's been extended through May 8th this year due to the wet, cold weather delaying the tulips.
The fields are full of brightly-colored tulips, labeled so you can take notes on which ones you like best and want to plant next year. If so inclined, you can pre-order bulbs to plant next fall… or just bring home armloads of glorious tulips for bouquets.
WHAT: Wooden Shoe Tulip Farm Tulip Fest
WHEN: through May 8, 2011
WHERE: Wooden Shoe Tulip Farm, 33814 S. Meridian Rd., Woodburn, OR 97071
Click here for directions.
It's a great place to bring kids, as there are games and rides… This Saturday at 10 am and 11 am, they're holding EASTER EGG HUNTS in the garden… and it's just a short jaunt to local wineries, should the adults in the party be out for a tipple!
It's a bit muddy out there, I hear, so wear your gum-boots and raincoat.