get dirty
Ready, Set, Plant!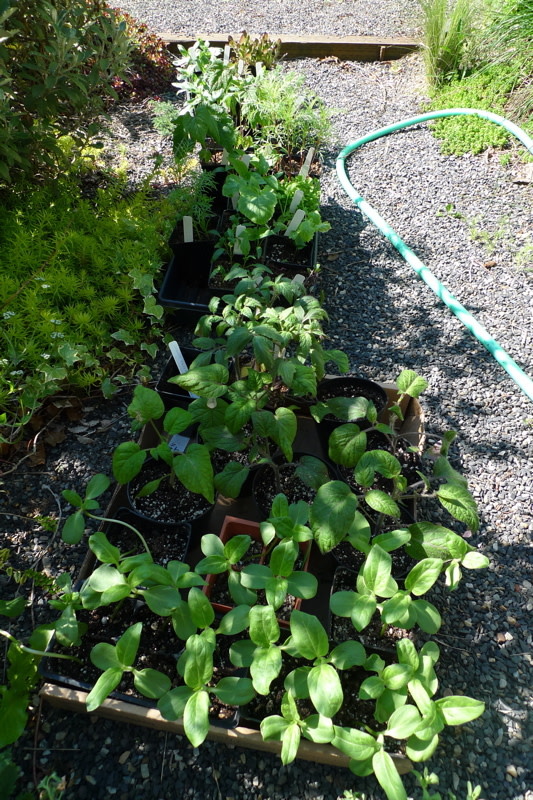 For the past week, I've been waiting for the moment when my soil thermometer would reach the high 50s (measured first thing in the morning) and temperatures would be warm enough to plant tomatoes. That moment has finally arrived!
I know many have already planted warm season crops. Which is fine, if you have an especially warm spot in pots or against a building, where heat collects and warms the soil much earlier in spring. But if you're just planting out in a garden, chances are, your soil – like mine – has just been too cold.
I still recommend using Walls-o-Water or Cozy Kotes for tomatoes because nighttime temperatures are still in the upper 40s for the next few days at least, and that's just too cold for most warm-season vegetables… but with a bit of protection around them at night, most tomatoes should have a chance to develop some good roots and take off during the next few warm, sunny days.
In my garden at least, it's still a bit chilly to plant peppers, eggplants, basil, melons and squash… wait until the soil temperatures hit 65F or so. (If you don't have one, use a soil thermometer – about $10 – to check soil temperatures, as it's a much better indicator of planting time than air temperatures.)
Whenever and whatever you plant, remember to give plants a few days to acclimate to the outdoors, if you've grown them from seed under lights indoors or they've come straight from a warm greenhouse. Just water them well and set them outside for increasing periods of time during the day until they're adapted to the ambient conditions.