Out and About
Historic Homes Tour
Come look inside five historic homes in Northwest Portland this Saturday, May 21, in a tour that benefits Chapman Elementary School.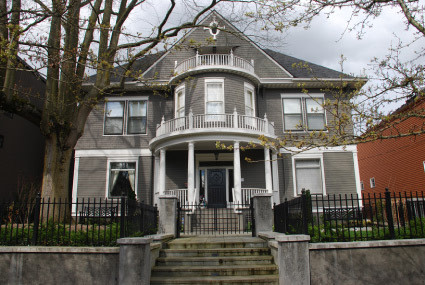 There's something so alluring about looking inside other people's houses. How do they decorate? What kind of paint color did they choose? And when the houses are historical, with architectural pedigrees and storied histories to match, it's a perfect recipe for a fascinating tour. This Saturday, on May 21 from 11am to 4pm, five such homes in Northwest Portland will open their doors to the public and let people take a look inside in the Chapman Home Tour for the benefit of arts and education programs for the neighborhood school, Chapman Elementary.
The houses range from a former governer's home dating from 1923 to an elegant Colonial Revival house built in 1898 that was designed by the same architects who did the former Portland Hotel (which once stood on the site of the current Pioneer Square). Volunteers will share tasty historic tidbits of each house as well as architectural facts.
Tickets are $25 apiece, and are available online until midnight, Tuesday the 17th; after that, you can buy tickets at Windemere Real Estate at 733 NW 20th Avenue. So take a tour, peek inside some stately Portland homes, and know that 100% of the proceeds are benefiting elementary school children.
(Don't forget there's also a tour of Mid-Century Modern Rummers this Saturday! Do both, and make it a home tour extravaganza.)