gardening events
Rare Plant Research Open House
with wine-tasting, lunch, and three other nurseries offering open house events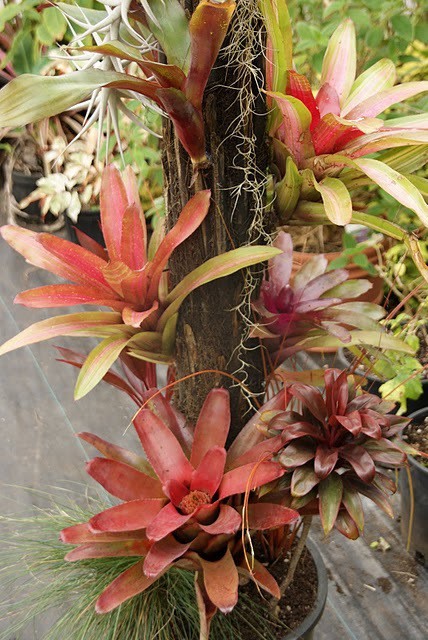 Rare Plant Research in Oregon City is one of the best nurseries around for exotic tropicals and unusual hardy garden and container plants. But they only open once a year – occasionally twice. And fancy that, their annual event is coming up this weekend!
Details:
Rare Plant Research Open House
When: Saturday and Sunday, May 21 and 22, 2011, 11-4 each day
Where: RPR
11900 S. Criteser Rd., Oregon City, OR 97045 – tel. 503.780.6200
At RPR, keep an eye out for Echeveria, Aeonium, Agave and hardy and tender succulents and bromeliads for planting out and in containers. They also have an unusually good selection of unusual grasses, gingers, cannas, bananas, bromeliads, and Lewisia.
King's Raven Winery (next door) will offer tastings and picnic lunches will be available from River City Events.
Garden designers Lucy Hardiman and Nancy Goldman of Perennial Partners, Margaret de Haas van Dorsser of Margaret's Enchanted Garden and Mary Bunn of Creative Landscape Design will show photos of their work and provide free garden design ideas and demonstrations. Participants are encouraged to bring a photo of their garden for design help.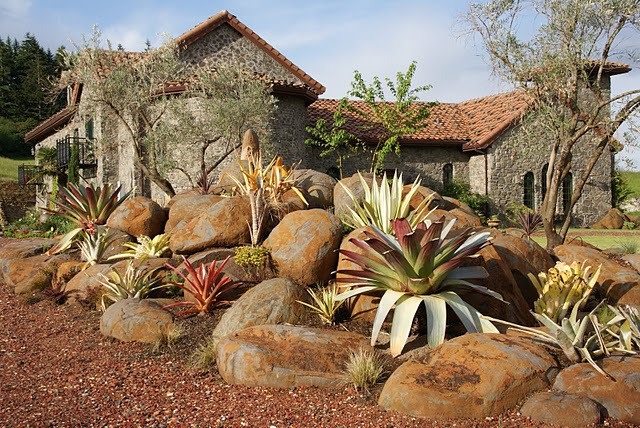 The over-the-top Romanesque-style stone villa will not be open but the Villa Catalana gardens (the gardens at Rare Plant Research) will be open for tours and strolling. The gardens include a desert boulder garden, grass garden, moat garden, tropical, garden, herb garden, vegetable garden, traditional border, a Laburnum allee, hermitage, and large ponds.
Also open will be Amber Hill Nursery, one quarter mile east of RPR, specializing in unusual hardy trees and shrubs. One half mile east is Pebble Stone nursery which specializes in culinary herbs, annuals and hanging baskets. One quarter mile east is Nicole Preciado nursery, selling trees at near-wholesale prices.
For more information, directions and photos please visit www.rareplantresearch.com