Out and About
Rummer Homes Tour
Are you a mid-century modern fan? Here's a chance to take a tour of eight local Rummer homes—and meet Robert Rummer himself.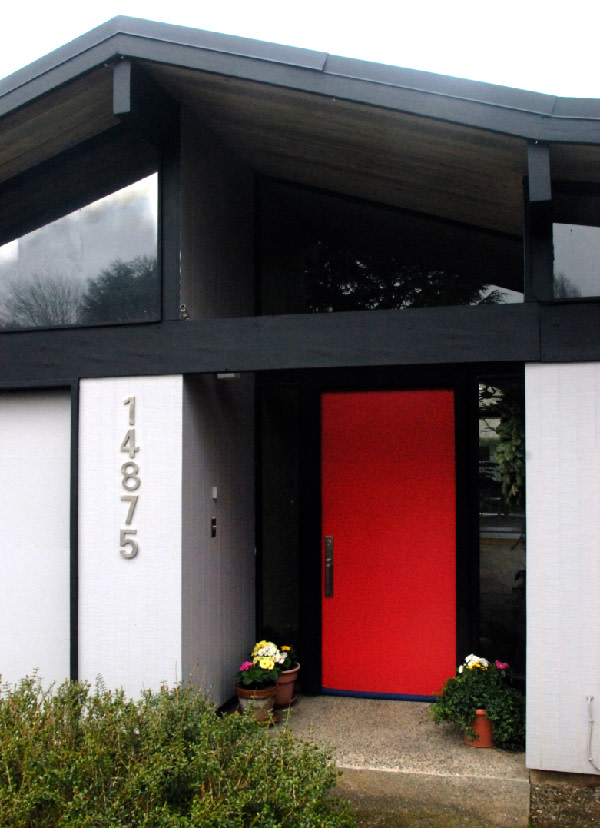 If you like the hallmarks of California modernism—indoor-outdoor living, oversized walls of windows, and expansive interiors—chances are, you'll appreciate Rummer homes. On Saturday, May 21, from 10am-4pm, the Historic Preservation League of Oregon is offering a chance to peek inside eight local Rummers in the Oak Hills neighborhood near Beaverton for only $40 per ticket (for non-members).
Oak Hills is a small-ish planned development of 650 homes off the Sunset Highway towards Beaverton. With a school, rec center, church, and lots of green space, the neighborhood was a mid-century ideal of community and development writ large—and the perfect place for the over twenty Rummers built here. With their somewhat startling similarity to California Eichlers (Robert Rummer is often said to have come up with this housing design after touring California Eichlers with A. Quincy Jones in the 1960s), the houses have iconic lines and strong edges, and are beloved by those who own them.
The eight houses in the tour span a range of styles, from Japanese-Zen to artsy-eclectic to preserved period style, complete with original kitchen appliances. There's also a talk included on MCM architectural styles by Jack Bookwalter, after which Mr. Rummer will be available to answer questions.
Should you miss the tour and want to still meet Rummer in person, he'll also be talking at Rejuvenation on May 25 in the store.