DIY
Sew It Yourself
Been eyeing some fabric and wondering how to use it? Seen some curtains you felt you could make yourself? Local store Modern Domestic offers sewing lessons at all skill levels that will let you make everything from quilts to pillows to purses.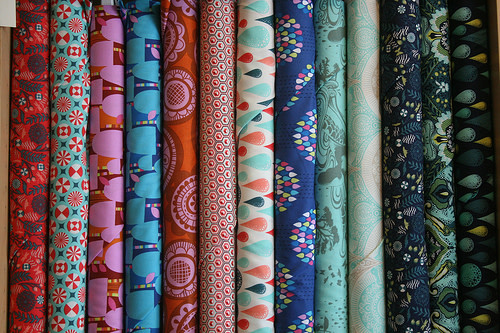 My fourth grade class was sent on a series of home ec lessons, one of which was sewing class. After jamming my sewing machine for the fifth time in a row, the sewing teacher quietly took me aside and told me to go read a book or otherwise occupy myself—I was apparently a sewing nuisance. Wounded by that experience, I've always skulked around fabric stores, ogling the amazing bolts of material, but always too scared to sew anything more than a button on a shirt. But now, after finding out that local store Modern Domestic at 1408 NE Alberta Street that offers sewing lessons for all, I might finally be able to try my hand at sewing again.
A friendly neighborhood place, Modern Domestic has everything from a pillow-sewing class to classes on making tote bags, a zippered pouch and of course, quilts. There are classes from complete beginner through advanced levels, and even classes for kids and teens.
Plus, for those of us who aren't ready to commit to buying our own machines, the shop has a whole passel of sewing machines and supplies all ready for taking lessons or even just dropping in during open sew times and finishing up projects on your own.
I think I'm actually ready to go into Bolt Neighborhood Fabric Boutique a little farther up the street at 2136 NE Alberta Street, pick up some of their gorgeous material, and try to sew again.