plant of the week
Grow Rapini or Spring Raab
keep an eye out for seeds to sow in July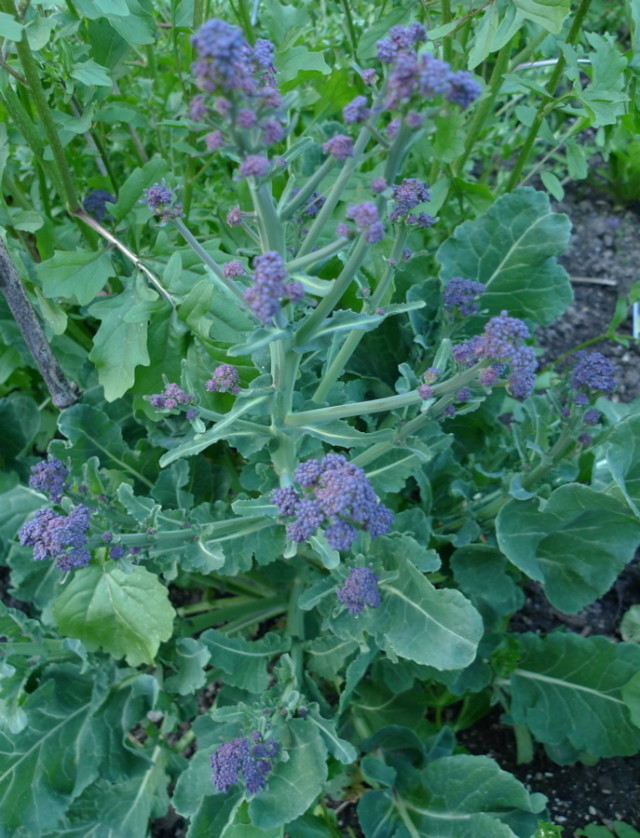 Although today's plant of the week looks beautiful in the garden right now, it isn't really something you can plant right now… but it is the season to eat it… if you remember to get those seeds planted in time. Mid-July (= winter seed-sowing time) is a mere 2 months away so why not plan ahead? Hopefully seeing these glorious cruciferous vegetables at the peak of their season will inspire you to watch for those special varieties to start in your garden this summer.
Last week, Portland Monthly food blogger Teri Gelber wrote about one of my favorite late winter-early spring foods, rapini: tender little flowering stems, which she's been finding in bunches at local farmers markets under the name "spring raab" are also at their absolute peak in the garden right now.
Rapini and other winter crucifers are easy to grow in the garden: they are tough, cold-hardy and need virtually no care or attention over the winter. They just need to be planted at the correct time: to wit, in mid-July (if sowing seed) and up to mid-August (if you're buying plant starts).
Since space is often at a premium in the summer vegetable garden, you can just tuck the plants around the base of the other plants (like tomatoes, the biggest space hogs), cutting out excess foliage that might shade them; keeping them watered; and using a balanced, organic fertilizer to stimulate growth.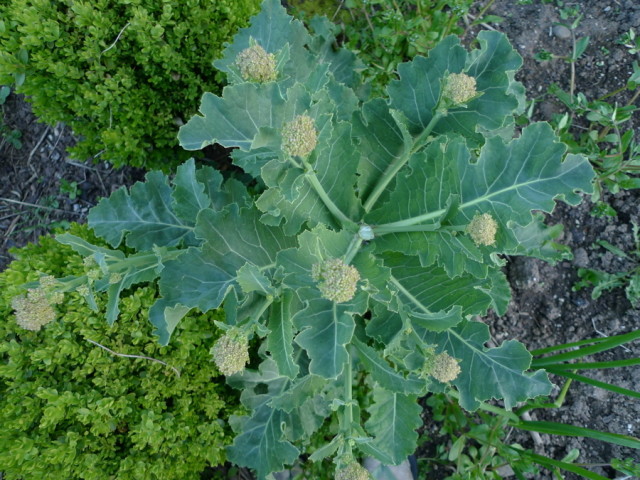 After getting established in late summer and fall, these crops pretty much sit around in winter, just sending out a few leaves here and there during any warmer spells in winter. (It's rare that we have such a bad winter that we lose winter vegetables in the Portland area.) Come March, though, they hit their stride, unfurling leaves that can be snipped (in moderation) and sauteed or added to salads for an early March treat. By April, the plants are sending up the first tender, tightly budded flower shoots, nutty and sweet from the cold air.
The trick is to choose varieties that are specifically labeled suitable for winter gardening. Savvy local nurseries will buy in seeds and starts of locally adapted and winter-hardy varieties of rapini, sprouting broccolis, winter cauliflower, and good winter kales like Tuscan black and Siberian.
I found a great selection of exciting winter-growing cruciferous vegetables at Naomi's Organic Farm Supply last summer – mark your calendar and trip out there in June to look for your winter seed crops. I also spotted fine winter varieties in six-pack trays last July and August at the Portland Nursery, too. Keep these nurseries in mind when you're casting about for your seed sources and ask for them at your favorite local nursery… July is just two months away, you know…