good gardens
The Hardy Plant Society of Oregon's Study Weekend
Westwind Farm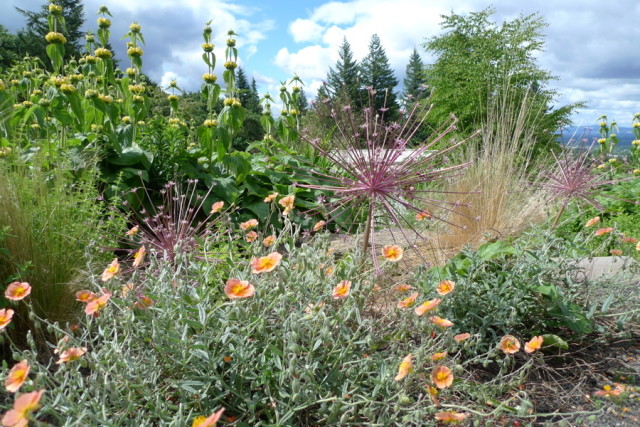 The Hardy Plant Society of Oregon's Study Weekend is upon us! Here's a preview of one of the gardens on today's HPSO Study Weekend westside tour: Maryellen and Michael McCulloch's Westwind Farms.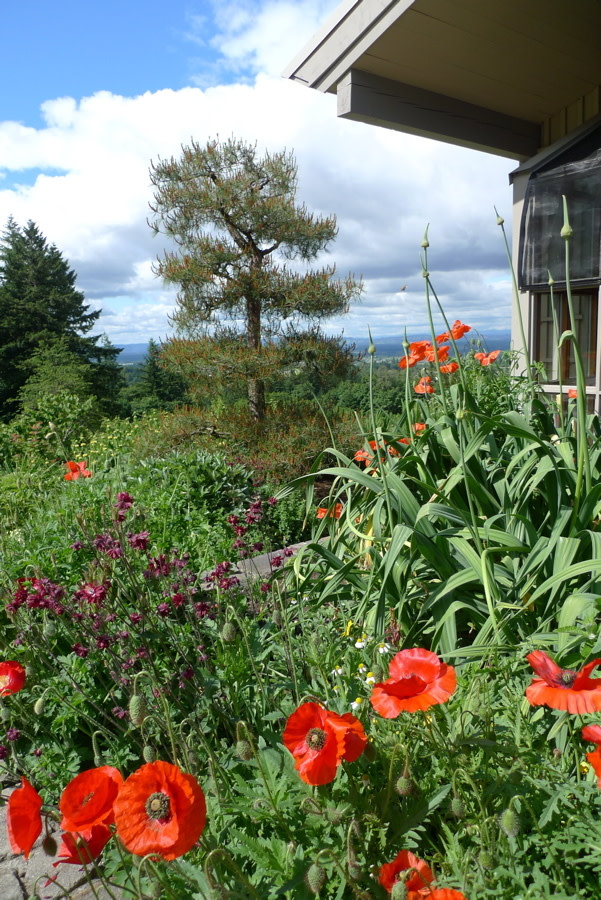 The exquisite Pietro Belluschi-designed house sits on the west-facing hillside; it's so pleasurable to sit and watch the clouds pass across the sky and the wind swish the grasses against the warm, solid, handsome backdrop of the house – not to mention the Coast Range in the distance, and the huge sky, with jagged conifer tops framing the horizon.
The garden, designed and implemented by Ann Lovejoy, Beth Holland and Laura Crockett, includes deer-resistant and drought-tolerant plants – many beloved standards, planted in knock-out sweeps of color and texture. And new plants are gradually being woven into the fabric of the garden as Maryellen discovers other plant fascinations, such as cactus and succulents.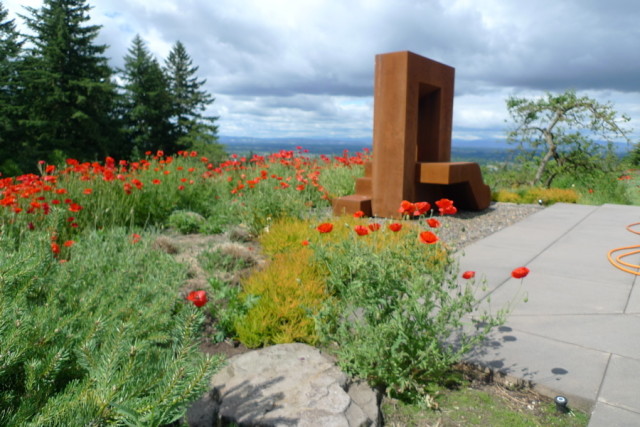 Westwind Farms is on today's roster of gardens to visit. The Study Weekend has already begun and pre-registration is long-over but last time I checked, there were still just a few spaces left. If you want to check out some incredible gardens today and/or tomorrow, stop by PSU's Smith Center Ballroom and follow the signs to the HPSO event. There's you'll find the registration table, where you can ask if there's still time to sign up. You might yet be able to catch it!