contest
Terrarium Craft Contest
enter to win book, video and a darling terrarium kit!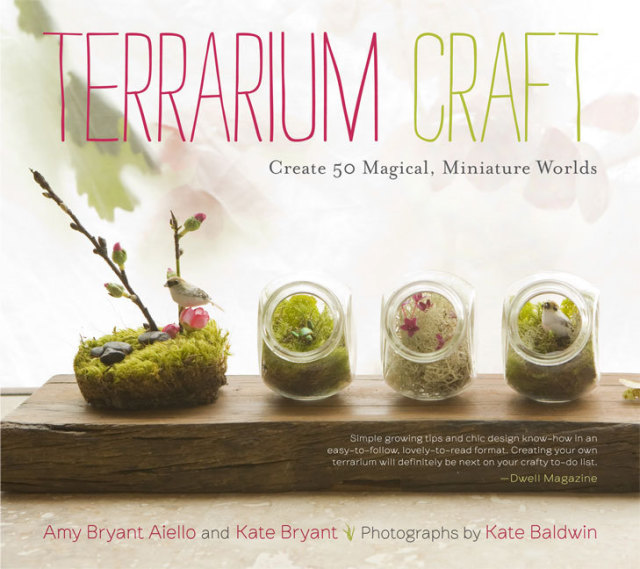 Yep, today's post will have to be categorized in the shameless self-promotion department.
Terrarium Craft, the book I wrote with terrarium artist Amy Bryant-Aiello, was released last month and, thankfully, the feedback from terrarium makers and reviewers alike has been thrilling. Last week, we held a workshop sponsored by Powell's at the Portland Nursery (together, Amy and I talked about the process of making the book; then Amy demonstrated how to build a terrarium from scratch) and tonight's the media cocktail party. We'll be wearing our party dresses! (I adore an excuse to dress up.)
But just as good as the nice reviews, workshops and parties is this quite fabulous give-away: go here and enter Timber Press's contest to win a copy of Terrarium Craft, as well as a video and a complete, build-your-own terrarium kit. Good luck!