upcoming events
Grow Your Own Seeds Workshop and Ayers Creek Field Day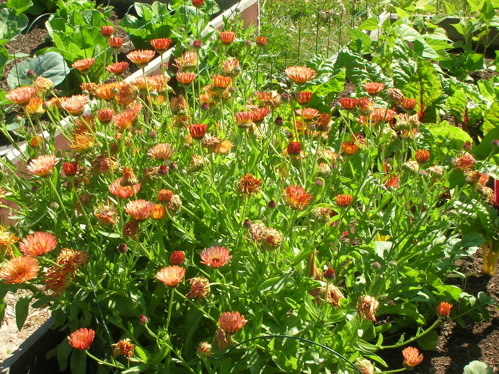 Two events this coming weekend: this Saturday, an all-day seminar on growing your own seeds and on Sunday, a day out in the fields at Ayers Creek Farm.
WHAT: Grow Your Own Seeds – an all-day seminar with lunch
WHEN: Saturday June 25, 2011 from 9 am to 5 pm
WHERE: Wild Garden Seed Co., Philomath, OR (less than 2 hrs from PDX)
COST: $120 includes catered lunch
This all-day seminar is for the home gardener or small scale grower wanting to learn seed-saving basics, straight from one of the best sources in our region. Breeder and organic farmer Frank Morton and his crew will bring you into the fields at Gathering Together Farm to discuss how to plan your garden to incorporate seed production. Topics covered will include managing pests and disease, irrigation, maintaining varietal purity, harvesting and cleaning your home grown seeds.
The all-day workshop costs $120 includes lunch catered by GTF. (And the meals at GTF are phenomenal!) Workshop begins at the GTF farm stand on Grange Hall Road in Philomath promptly at 9 am. Come prepared for the weather, and to walk around in the fields.
Register here – read the full details here or contact anaka [at] wildgardenseed.com with any questions. Directions here.
WHAT: Ayers Creek Farm Field Day
WHEN: Sunday June 26, 2011 from 3-6 pm
WHERE: Ayers Creek Farm, Gaston OR (about 45 minutes from PDX)
COST: Free
Ayers Creek Farm , run by Anthony and Carol Boutard, grows a fascinating collection of truly unusual foodstuffs that are highly prized by local food aficionados. Unusual winter vegetables, as well as heirloom berries, grains and beans are a few of their specialties. They've also published articles and delivered talks on a variety of subjects from the politics of food to their own unique style of organic farming, and they've been instrumental in improving local legislation regarding farmers markets. Their Field Day gives you a chance to meet them, sample produce, see what they're growing in their fields, and learn about how they farm. Highly recommended!