things to do
Garden Conservancy Open Gardens & Tour De Coops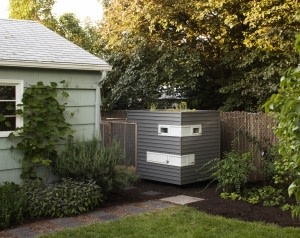 Two great events to attend this weekend. Admittedly, both are tours and both are on Saturday but hey, if you get tickets to both and start early, you can do some of each, so you don't overload on either chickens or gardens…
WHAT: Tour de Coops
WHEN: Saturday July 16, 2011 from 10 am to 3 pm
WHERE: All over Portland – pick up a map when you purchase tickets
COST: $15
This year's Tour de Coops includes 22 coops, grouped into neighborhood clusters so you can bike or walk, as well as drive from one to the next. Interesting coop features include green roofs, cob buildings, water catchment systems, repurposed materials, and even a fantastic modern coop design.
The tour ticket is a booklet ($15) which is good for a group of people. Booklets include photos, descriptions, maps and a detailed list of coop-building tips so you can endeavor to make your own. Purchase your booklet at one of the following locations:
Garden Fever! – 3433 NE 24th Ave.
Urban Farm Store – 2100 SE Belmont St.
People's Co-op – 3029 SE 21st Ave.
There's also a raffle to win The Garden Ark mobile chicken coop designed by John Carr from The Garden Coop Raffle tickets are one for $5 or three for $12. Proceeds support Growing Gardens
WHAT: Garden Conservancy Open Gardens
WHEN: Saturday July 16, 2011 from 10 am to 4 pm
WHERE: Milwaukie and Oak Grove areas of Portland
COST: $25 – order online here – members pay less. Proceeds benefit The Garden Conservancy
This year's Garden Conservancy open gardens focus on two gardens in Milwaukie and three in Oak Grove. They are mostly larger gardens and several of them provide studio space for the resident artists as well. From the descriptions, I think there could be some meaningful diversity amongst the gardens, too, and several are well established gardens which are actively gardened by the residents, not merely by landscaping crews.