Desirables
No Whining: Govino Glasses are Elegant, Eco-friendly and Shatterproof
These picnic-packable glasses let you imbibe graciously no matter where you go.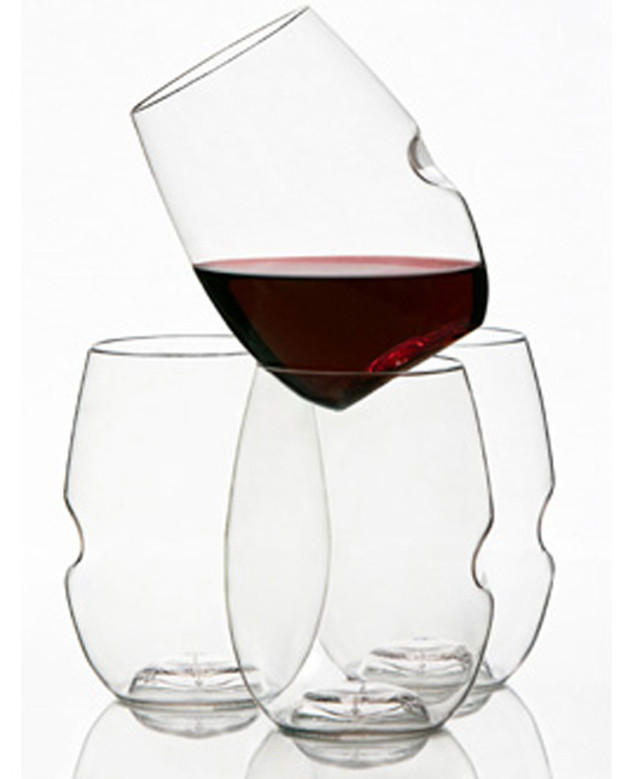 Eating outdoors is certainly one of Portland's treasured summer pleasures. We have our favorite al fresco breakfast spots, cocktail joints and beer gardens (Eat Beat has a handy list. But picking whatever outdoor area suits your mood at the moment and making it the site of a nice meal can be even more fun.
There are so many parks to chose from in Portland, from the new Director Park downtown (with its sophisticated fountain, clean-lined paving and wiry café tables and chairs), to the wild Forest Park and its more civilized sister, Washington Park's Rose Test Garden.
A picnic in one of Portland's parks can be very elegant indeed. Pack your basket with a blanket, cloth napkins, and whatever gourmet goodies you crave. And of course, some special beverages. The only limits are your own imagination, effort and budget. (Wine and beer are even allowed with a permit from Portland Parks and Recreation.) Usually, though, the elegance ends when you raise a glass to toast the lovely evening and all you hear is the tacky clunk of plastic cups or soda cans bumping against each other.
This is where govino swoops in to save your enchanted evening. Their PBA-free polymer resin tumblers and new champagne flutes are unbreakable and yet gorgeous. They are sparkling and odorless, crystal-clear stemless 16 oz. vessels with a thumb notch placed just so to aid your savoring and swirling.
And, best of all, they are reusable and recyclable. (Just don't wash them in the dishwasher, or they will become a new form of abstract sculpture that you may prefer to display rather than drink from.)
Govino "glasses" are also refreshingly inexpensive. A four-pack of tumblers or champagne flutes is $12.95. Larger quantities are slightly discounted.
So go on and clink: a votre sante!